OPTIMUM NUTRITION PURE PRO 35 (354ml)
$4.40
Description
Optimum Nutrition Pure Pro 35
Optimum Nutrition Pure Pro 35 shakes are made with the finest proteins, packed with branched chain amino acids, and are naturally light on fat and sugar.
So rich, creamy, and delicious, you'll almost forget that you're drinking a protein shake. But with 35 grams in every resealable aluminum bottle, trust us, you are.
Those with smaller appetites and lower calorie needs will appreciate the 354ml serving size too.
Features
High calcium.
35g of protein per 354ml.
Low sugar and fat.
Muscle recovery support.
Essential amino acids & BCAAs.
Optimum Nutrition was established in 1986 to satisfy consumer demand for consistent quality in sports nutrition.
Optimum Nutrition strives to produce distinctive, affordable, premium-quality products while making every effort to anticipate ever-changing customer needs and meet the demands of a dynamic market with innovative products, effective support materials, and unsurpassed service.
With state-of-the-art production facilities, ON is the only sports nutrition company to manufacture items in every product category. Whether it's nutritional bars, protein powders, ready-to-drink shakes and energy formulas, or vitamins and minerals, Optimum Nutrition takes a hands-on approach to maintaining the very highest standards.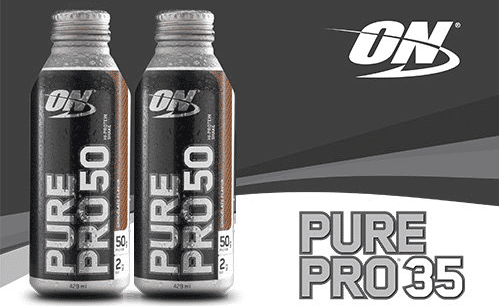 Additional information
| | |
| --- | --- |
| Flavour | Chocolate, Iced Coffee |