PURGE SUPPS PRE V2 (500g)
$68.95
Description
Purge Supps Pre V2
Purge Supps Pre V2 is a engineered for perfection clinically dosed pre workout formula. Purge Sports' PREV2™ is the ultimate pre workout training enhancer. Our promise to bring you nothing but absolute supplement perfection holds true with the strongest pre workout ever formulated.
There are 3 core requirements for pre workout products – they need to provide energy, massive pumps, and better workouts. PREV2™ contains at least 5 ingredients for EACH of these goals, taking advantage of multiple biological processes and metabolic pathways to ensure dominance.
**These statements have not been evaluated by the Therapeutic Goods Administration. This product is not intended to diagnose, treat, cure or prevent any disease. Please consult a qualified professional before undertaking any health, fitness or dietary program.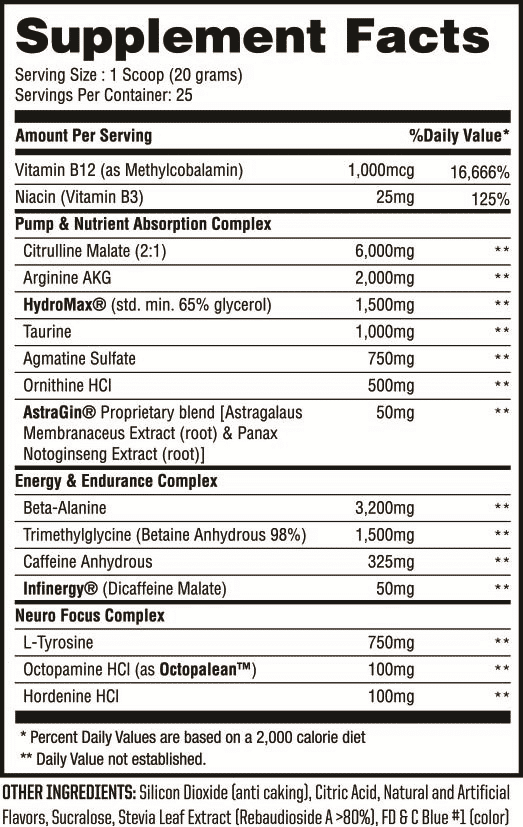 Directions:
As a dietary supplement, mix 1 serving (20 grams) of PURGE PRE V2 with 16-20 fl. oz. of water 20-30 minutes before training. Due to it's potency, we recommend taking no more than 1 scoop.
Do not exceed 2 scoops in a 24 hour period.