PURGE SUPPS THERMX (135g)
$63.95
Description
Purge Supps ThermX
Purge Supps ThermX is a stim-free fat burner engineered for perfection clinically dosed fat burning formula. Muscle underneath body fat looks like body fat. It's a crying shame, but it's true. Diet and exercise are essential to achieve that coveted, chiseled look, but it's no secret anymore that the pros are all getting an edge on top of maintaining a clean lifestyle, and more stimulants (caffeine) are not always the answer. How can you accelerate fat loss without feeling anxious, jittery, or just too damn energetic from caffeine and other stimulants? You get THERMX™!
THERMX™ is a premium, non-stimulant fat burner and thermogenic. Even if you like caffeine and other stimulants, occasionally cycling off of stimulants helps reduce adrenal fatigue and maintains caffeine's ability to keep working long term
**These statements have not been evaluated by the Therapeutic Goods Administration. This product is not intended to diagnose, treat, cure or prevent any disease. Please consult a qualified professional before undertaking any health, fitness or dietary program.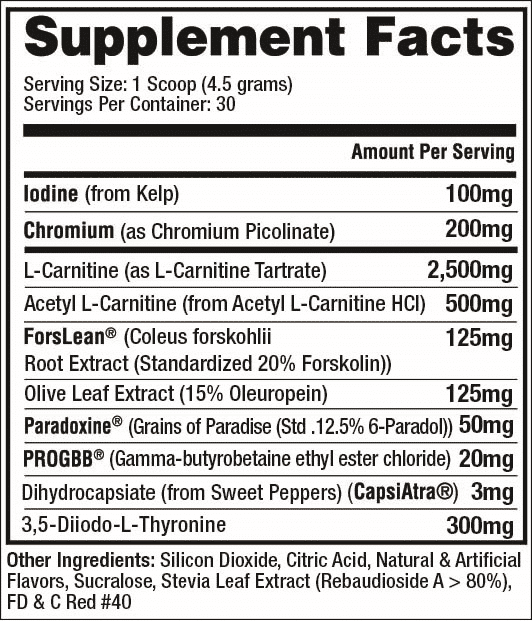 Direction:
As a dietary supplement mix, 1 serving (4.5 grams) in 8-12 ounces of cold water and consume 1-2 times per day.
For optimal results, take 1 of those servings before a workout.