REDCON1 GREEN BERET (1050g)
$68.95
Description
Redcon1 Green Beret
Redcon1 Green Beret is naturally sweetened, non-GMO, and made without any artificial colors, flavors or dyes. Green Beret is powered by a blend of three different plant-based sources of protein including pea isolate, brown rice, and quinoa protein. The macros outside of the 20g protein are 5g of carbohydrates with a gram of that being fiber, zero sugar, 2g of fat, and 120 calories per serving. Vegan bodybuilder, powerlifters and fitness fanatics can rejoice because unlike most vegan proteins Green Beret tastes absolutely delicious!*
Each serve (1scoop/31g) of Green Beret Contains:
120 calories
20g of protein from plant-based sources.
2g of Fat and 0.5g is saturated.
5g of carbohydrates and 1g is from dietary fibre.
No added sugar, dairy, lactose or animal product.
No artificial flavour, artificial sweetener and artificial dye.
We never in a million years thought Redcon1 would release a vegan-friendly supplement but here we Green Beret is here! Green Beret is naturally sweetened, non-GMO, and made without any artificial colors, flavors or dyes.
Features:
No artificial flavours
Gluten Free & Non-GMO
No Artificial Dyes
Naturally Sweetened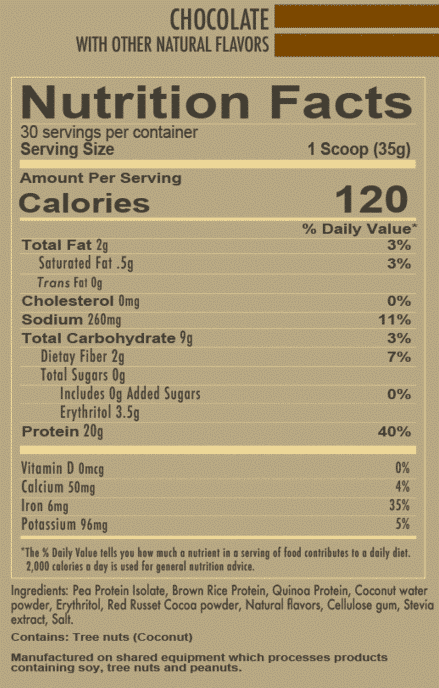 Directions:
For added dietary protein, a bridge between meals or a protein-rich snack, mix 1 scoop of Green Beret with 4-6 ounces of your favorite beverage, shake well and consume. For additional protein support, take up to 3 servings per day.
Warnings:
KEEP OUT OF REACH OF CHILDREN.