Sale!
REDCON1 GROWTH STACK (2 Bottle Combo Pack)
Description
Redcon1 Growth Stack
This Redcon1 Growth Stack Includes a combination of the 2 most Anabolic / Testosterone products Redcon1 has to offer. Its scientifically engineered to deliver the most powerful anabolic testosterone-boosting ingredients on the market today to stimulate free testosterone, maintain peak testosterone-to-cortisol ratio and enhance training performance and build muscle!
Redcon1 Boom Stick
Redcon1 Boom Stick forces our own body to increase its ability to produce testosterone and works ideally for those individuals experiencing low energy and fatigue. By elevating our bodies natural testosterone, we give ourselves an opportunity to feel young again. The energy of your youth was a byproduct of surging hormones that ultimately lead to us excelling at sports, school, and with the opposite sex. The trouble is that nothing good seems to last forever. When men hit the age of 25 testosterone levels start to gradually decline. And by the time you've hit your mid 30's and early 40's, your hormone levels have bottomed out, your energy and sex drive are in the tank, and you can forget about adding new muscle in the gym or getting shredded for vacation. It's just not going to happen for you; that is without testosterone.
Boom Stick will significantly raise those with already diminished testosterone levels, but it will also work great for younger men or guys in their 20's who haven't started to plummet yet. By taking Boom Stick while the juice is still naturally flowing, you are simply putting gasoline on the already raging fire. You can imagine the gains you'll experience if this sounds like you. Rapid strength improvements in the weight room, followed by an immediate desire to want to train and be active. From there, new muscle tissue will be born and long term increases in muscle mass and bone density will change the shape of your body giving it a more muscular shape and tone.
Some Of The Key Ingredients
D-Aspartic Acid 3120mg – Popular natural testosterone boosting ingredient. Stimulates the brain to release LH and increase fertility in men.
Ashwaganda Root Extract 1000mg – Powerful compound to help reduce cortisol and increase male fertility levels.
Tribulus Terristis 750mg – Helps to increase libido (sex drive) and overall sense of well-being.
Fenugreek 600mg – Used for its ability to increase testosterone, Fenugreek also plays a role in regulating blood glucose.
DIM 250mg – Powerful natural anti estrogen compound to increase free testosterone levels and promote a lean, dry look.
Redcon1 Halo
With Redcon1 Halo we took the highly potent ingredient Laxogenin and turned it up a notch. Ok, how about 4 notches! 100mg of 5-alpha-hydroxy-laxogenin per capsules. That absolutely destroys the competition mg for mg, by a mile.
What's the hype over Redcon1 Halo? Studies have shown that in mega doses (like the one we're providing) Halo drastically improves nitrogen retention and can increase protein synthesis by over 200%. These types of instances of muscle enhancement usually only occur when a person is using super psychological doses of potent anabolic steroids. And that's the catch of Laxogenin; It's actually a plant derived steroid that acts as the building blocks to signal our own body to produce more hormones naturally. In addition to this, it also suppresses cortisol, a very powerful and negative stress hormone. With less cortisol present in the body we have primed ourselves for greater fat loss and more muscular gains.
What's this mean for you? Your rate of recovery will be on overdrive. That means you'll be able to train more frequently, for longer duration, translating to faster and better results. The ones you were actually seeking when you started looking to buy nutritional supplements to improve your body in the first place. Don't wait any longer – pick up a few bottles of  Halo and experience improved workouts and quicker physical changes than you've experienced before.
**These statements have not been evaluated by the Therapeutic Goods Administration. This product is not intended to diagnose, treat, cure or prevent any disease. Please consult a qualified professional before undertaking any health, fitness or dietary program.

Redcon1 Boom Stick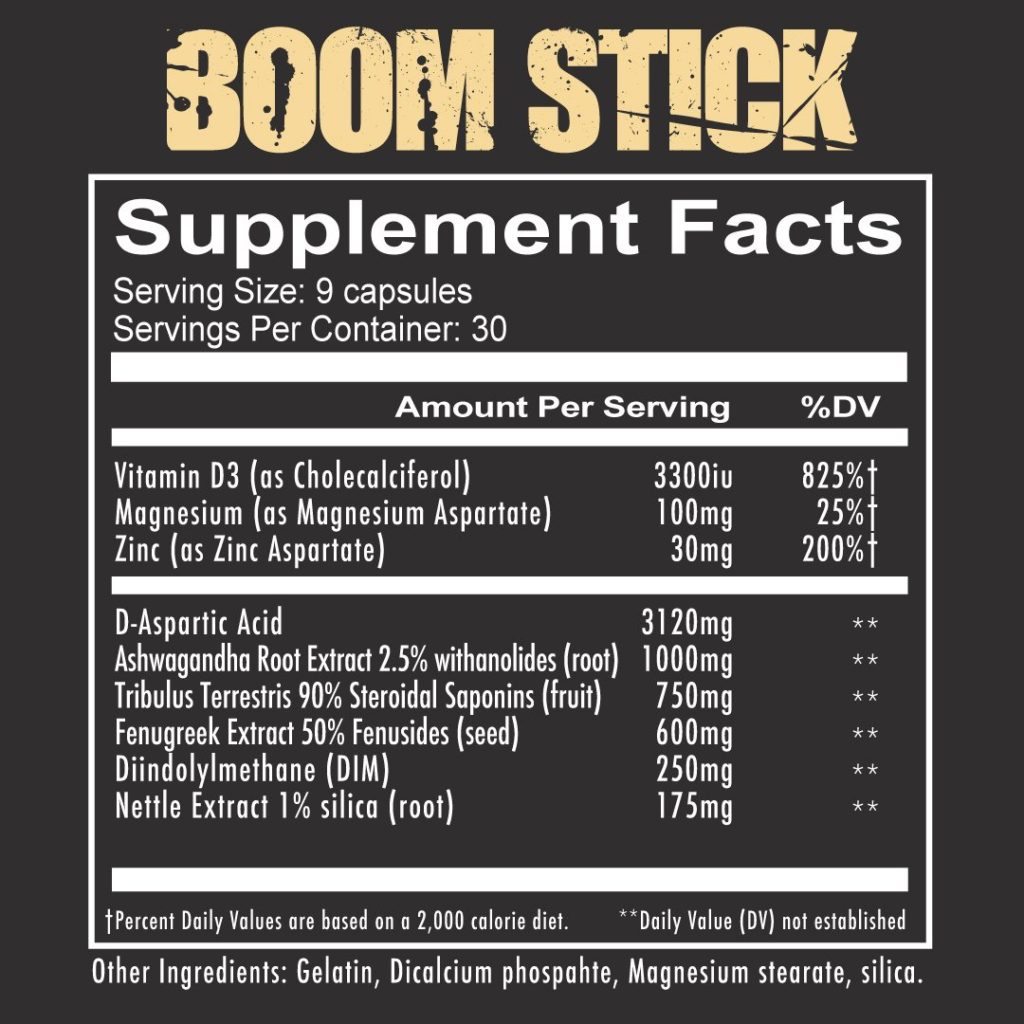 Directions: For best results, take (3) capsules, 3 times daily – Space dosages out equally throughout the day. We recommend taking boom stick with food.
Warning: Not for use by individuals under the age of 18 years. Do not use if you are pregnant or nursing. Individuals who consume caffeine with this product may experience serious adverse health effects. Individuals who are sensitive to the effects of caffeine should consult a licensed healthcare professional before consuming this product.
Redcon1 Halo
Directions For Use:
Take 1 capsule twice per day with meals
Warning:
This product is not a sole source of nutrition and should be used in conjunction with a nutritious diet and with an appropriate physical training or exercise program. This food is not suitable for children under 18 or pregnant women. It should only be used under medical or dietetic supervision. Keep out of reach of children.