REDCON1 MOAB (150g)
$79.95
Description
Redcon1 MOAB
Redcon1 MOAB is a muscle building supplement designed to be taken before your workout and can be stacked with your pre-workout of choice. It aims to help build muscle size and strength with a handful of natural ingredients that also hope to boost nitric oxide for better muscle pumps.
When you're looking for size and strength, it's hard to beat the power of leucine. Unleash the power of some of the strongest leucine metabolites with Redcon1 MOAB. This potent, natural anabolic mass builder and nitric oxide boosting amplifier will set the stage for the best possible growth environment.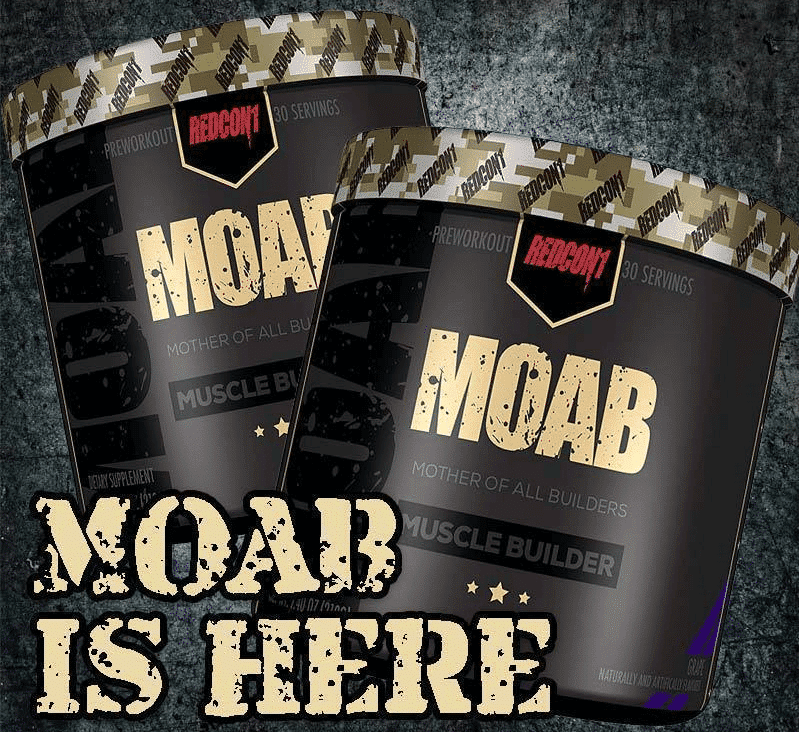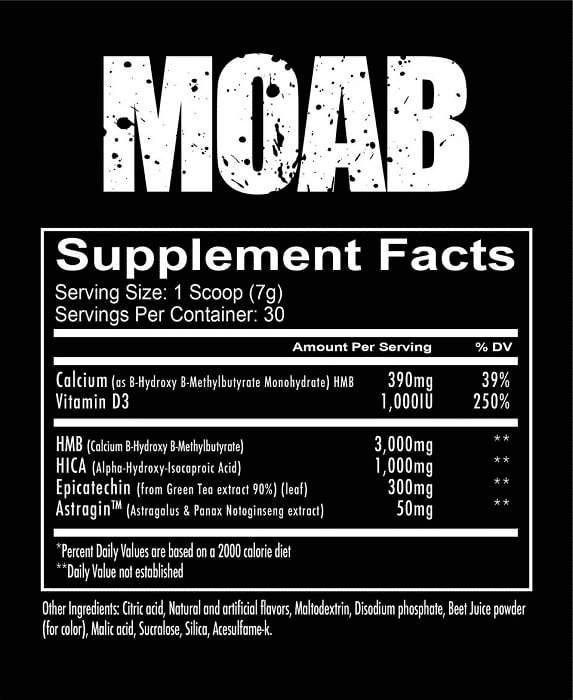 Suggested Use:
For best use, mix (1) scoop with 8-12 ounces of water or your favorite beverage, 30 minutes prior to training. For added intensity, stack MOAB with Total War and big noises for the ultimate pre-workout stack.
Warnings:
Keep out of the reach of children. This product is intended to be consumed by healthy adults 18 years of age or older. Before using this product, seek advice from your pharmacist or physician. Avoid using this product if you have any pre-existing medical condition including but not limited to: high or low blood pressure, cardiac arrhythmia, stroke, heart, liver or kidney disease, seizure disorder, thyroid disease, psychiatric disease, diabetes, difficulty urinating due to prostate enlargement or if you are taking MAO Inhibitor or any other medication or supplements. Do not use if you are pregnant or nursing, prone to dehydration or exposed to excessive heat. Discontinue use and consult your healthcare professional.
Additional information
| | |
| --- | --- |
| Flavour | Vice City, Cherry Lime, Grape, Unflavored |