REDCON1 RATION PACK (Box/20 x 70g) MEAL REPLACEMENT
$69.95
Description
Redcon1 Ration Pack
All new Redcon1 Ration Pack is a whey powered, meal replacement supplement, bringing together a complete balance of protein, fat, and carbohydrates into convenient single-serving packet. It is somewhat the same kind of concept as MRE, but RP uses whey as its source of protein, and it comes in packets as opposed to a tub of powder.
Each Ration Pack contains 40g of protein per serving from whey and the same carbohydrate(25g) blend as MRE made up of oats, yam, and sweet potato; and healthy fats(3.5) for a total of 290 calories. Ration Pack is comes in two delicious flavors; Blueberry Cobbler, and Cookies & Cream.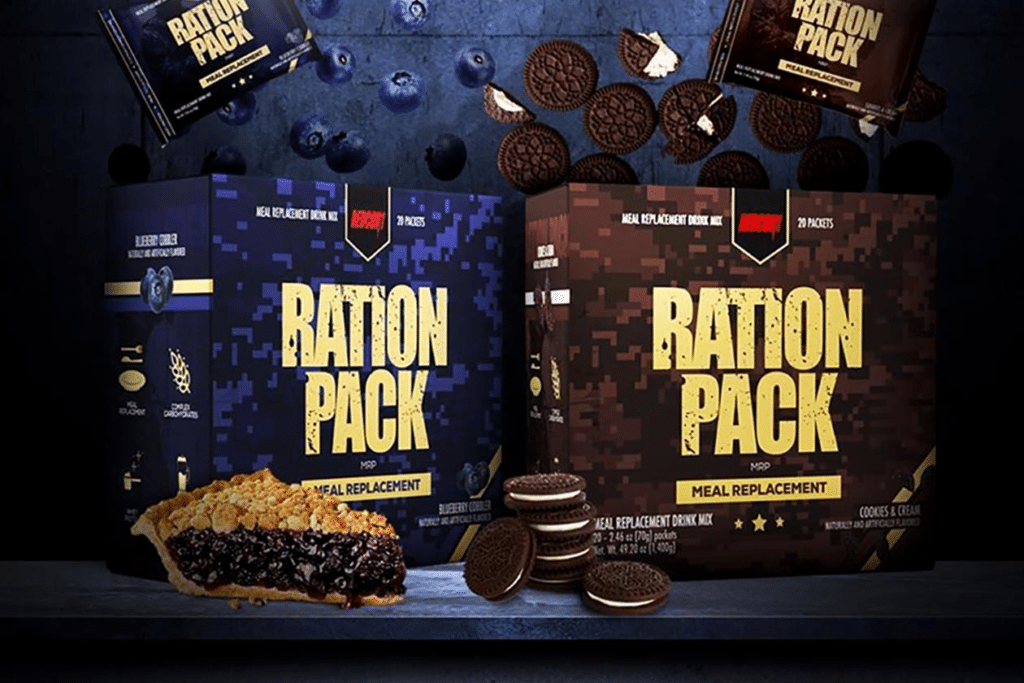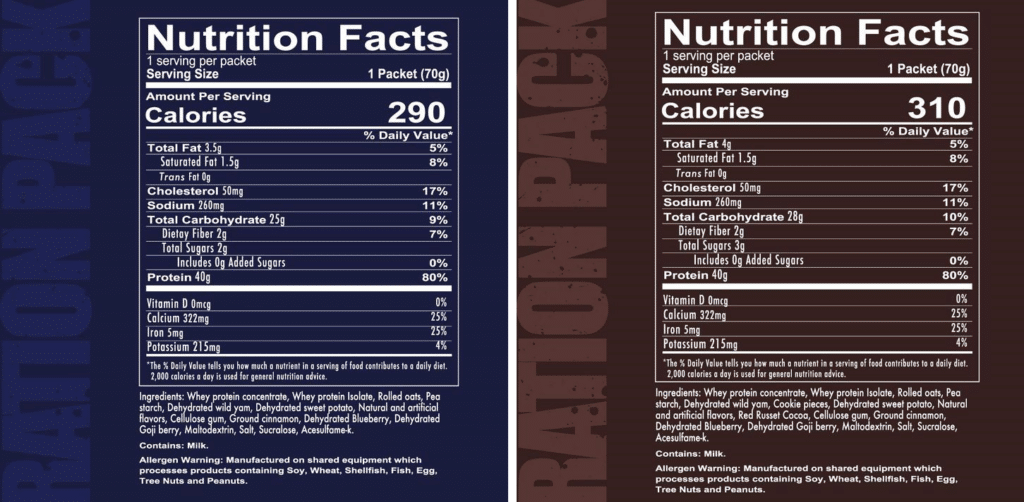 Directions:
For added dietary protein, a bridge between meals or a protein-rich snack. Mix 1 ration pack with 8-12 ounces of your favorite beverage, shake well and consume.
Additional information
| | |
| --- | --- |
| Flavour | Blueberry Cobbler |