REDCON1 WATERBOARD (30 Tablets)
$59.95
Description
Redcon1 Waterboard
Have you been pushing yourself hard in the gym, but still have an extra layer of softness covering up your muscles? It might not be body fat after all, you might have a stubborn layer of water that's been hiding away everything you want to show off. Well not anymore! Redcon1 Waterboard is an all-natural water loss formula that will eliminate the top layer of subcutaneous water retention that has been blurring away your coveted definition.
Get the cuts, striations, and muscle tone that will finally give you the results you are happy with when the clothes come off. Redcon1 Waterboard is ideal for bodybuilding competitions, photoshoots, weddings, or any big event where looking and feeling your best is an absolute top priority.
Check out the ingredients below:
Horsetail Extract 500mg – an anti-oxidant that increases the frequency of urination.
Dandelion Root Extract 500mg – a popular natural diuretic that expels water from the body.
Uva-Ursi 400mg – reduces bacteria found in urine, along with drying out muscle tissue.
Goldenrod 450mg – Helps to reduce inflammation and increase urine output.
Juniper Berry Extract 100mg – Increases desire to urinate, along with assisting gastro-intestinal issues.
Green Tea Extract 100mg – Increases metabolic rate as well as being rich in anti-oxidants.
Paradoxine 25mg – Raises calorie expenditure without altering heart rate.
Lean GBB® 25mg – Increases body temperature and assists with L-Carnitine production.
As you can see, this is loaded with a host of ingredients that are non-stimulant by nature and all play a role in getting your body to expel greater amounts of fluid.
This product is ideal for anybody looking to show off their hard work. Whether it is bodybuilders, bikini athletes or just the everyday person who has a special event coming up that they want to look their absolute best at.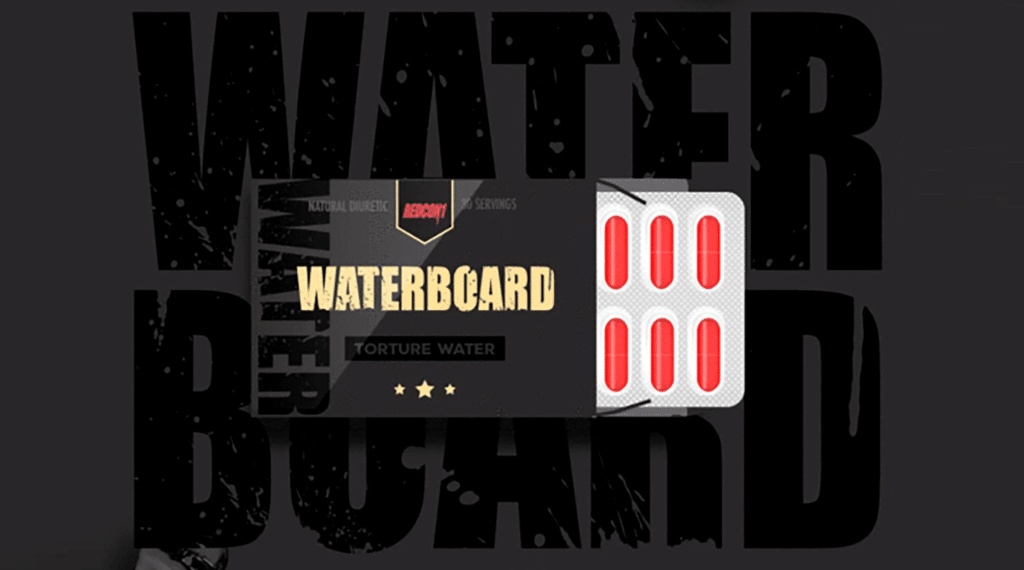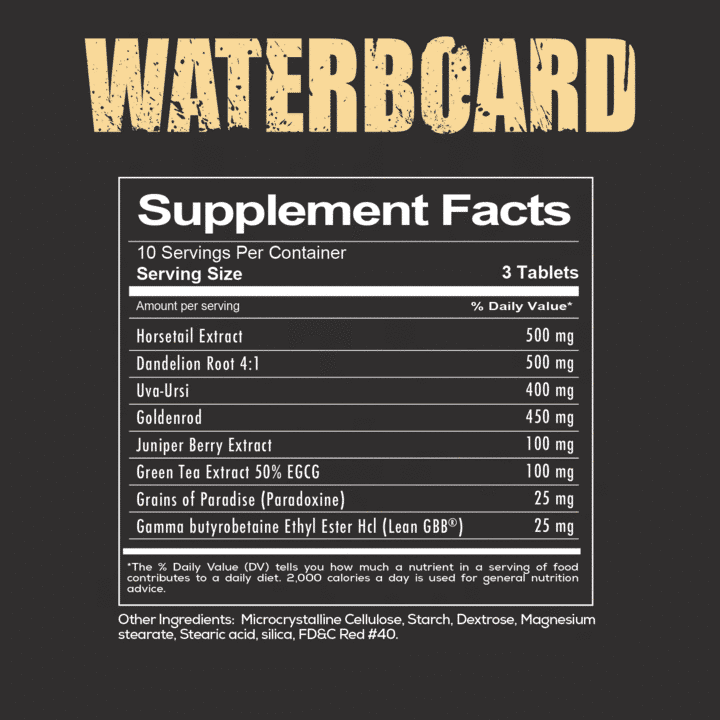 Directions: For best results, take (1) tablet, 3x per day. Consume at least 120 ounces of water per day. Do not take for more than 3 consecutive days. Do not exceed more than (3) tabelts per day.
Warning: Not for use by individuals under the age of 18 years. Do not use if you are pregnant or nursing. Individuals who consume caffeine with this product may experience serious adverse health effects. Individuals who are sensitive to the effects of caffeine should consult a licensed healthcare professional before consuming this product.