RESET NUTRITION MIRACLE (280g)
$68.95
Description
Reset Nutrition Miracle
Reset Nutrition Miracle is a high energy complete weight loss supplement designed to melt away stubborn body fat while enhancing mental clarity and mood! Alongside aid in stubborn fat reduction, Miracle shines by dramatically improving total daily calorie expenditure leading to an overall better and more sustainable weight loss reduction.
Each serving is only 13 calories, making it easy to fit into a low-calorie diet and keep yourself in a caloric-deficit. Miracle is designed to assist with your body composition goals so this would be perfect for you!
Reduce Hunger
Increase Total Daily Calorie Expenditure
Reduce Body Fat
Improve Energy Levels
Enhance Mental Clarity
**These statements have not been evaluated by the Therapeutic Goods Administration. This product is not intended to diagnose, treat, cure or prevent any disease. Please consult a qualified professional before undertaking any health, fitness or dietary program.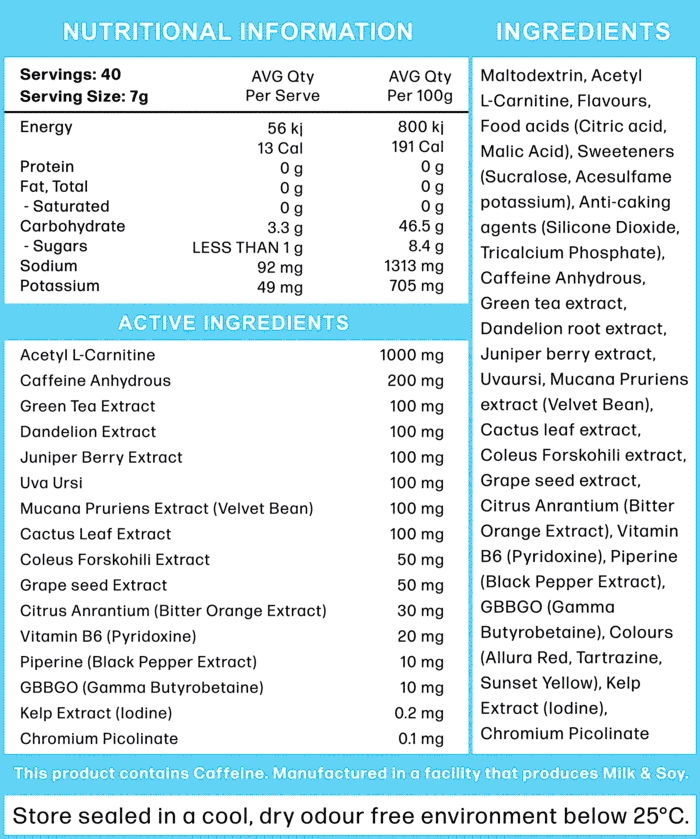 Directions: Mix 1 full scoop with 226ml – 453ml of cold water and consume 15 – 30 minutes prior to your workout. To test tolerance mix 1/2 a scoop into the same amount of water.
Additional information
| | |
| --- | --- |
| Flavour | Bondi Summer, Red Snake |