Ronnie Coleman L-Carnitine XS 3000 + Energy (473ml)
$34.95
Description
Ronnie Coleman L-Carnitine XS 3000 + Energy
Ronnie Coleman L-Carnitine XS 3000 + Energy may help you support your body composition goals in and out of the gym. L-carnitine is a naturally occurring amino acid that is produced by the body from a combina-tion of lysine and methionine. You can also find l-carnitine in food sources such as meats, fish, chicken and milk.
1,500 mg pure l-carnitine per serving
Energy burst from 50 mg of caffeine anhydrous
15 mg Grains of Paradise to power your workout
3 delicious Flavors to choose from
L-Carnitine XS 3000 + Energy Liquid by Ronnie Coleman has been formulated to help that process.
**These statements have not been evaluated by the Therapeutic Goods Administration. This product is not intended to diagnose, treat, cure or prevent any disease. Please consult a qualified professional before undertaking any health, fitness or dietary program.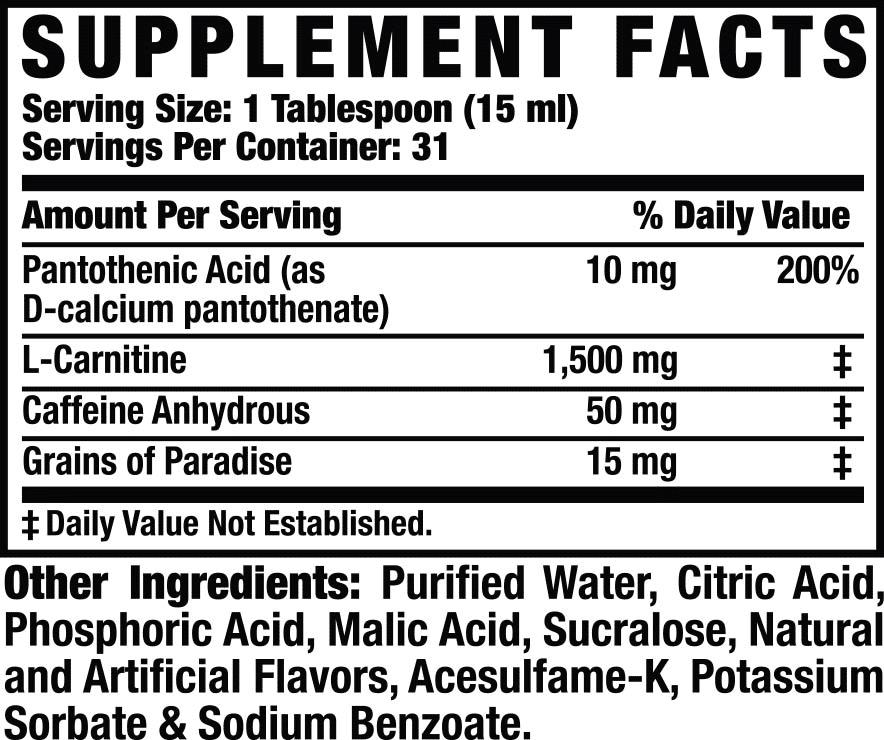 Directions:
As a dietary supplement, consume 1 tablespoon (Tbsp) of L-Carnitine XSTM + Energy or as directed by a physician or licensed nutritionist.
You may also mix with your favorite juice or beverage for added flavor. Use in conjunction with a proper exercise and nutrition regimen.
Additional information
| | |
| --- | --- |
| Flavour | Mango Pineapple, Sour Apple |