RONNIE COLEMAN L-CARNITINE XS (90 Capsules)
$34.95
Description
Ronnie Coleman L-Carnitine XS
Introducing Ronnie Coleman L-Carnitine XS 3000, L-Carnitine has been around for decades for one main reason… IT WORKS. It taps into the body's fat supply by supporting the transport of fatty acids to the muscles' mitochondria where they can be burned off as energy. Muscle contains the highest concentration of Carnitine in the body, which is why it is important for athletes.
L-Carnitine is a naturally occurring amino acid that plays an essential role in converting fat into a usable energy source. By enabling the body to use that energy as fuel, L-Carnitine supplementation promotes increased metabolism.
Supports Fat Loss
Helps Convert Fat into Energy
Promotes Increased Metabolism
Supports Increased Energy
Stimulant Free
**These statements have not been evaluated by the Therapeutic Goods Administration. This product is not intended to diagnose, treat, cure or prevent any disease. Please consult a qualified professional before undertaking any health, fitness or dietary program.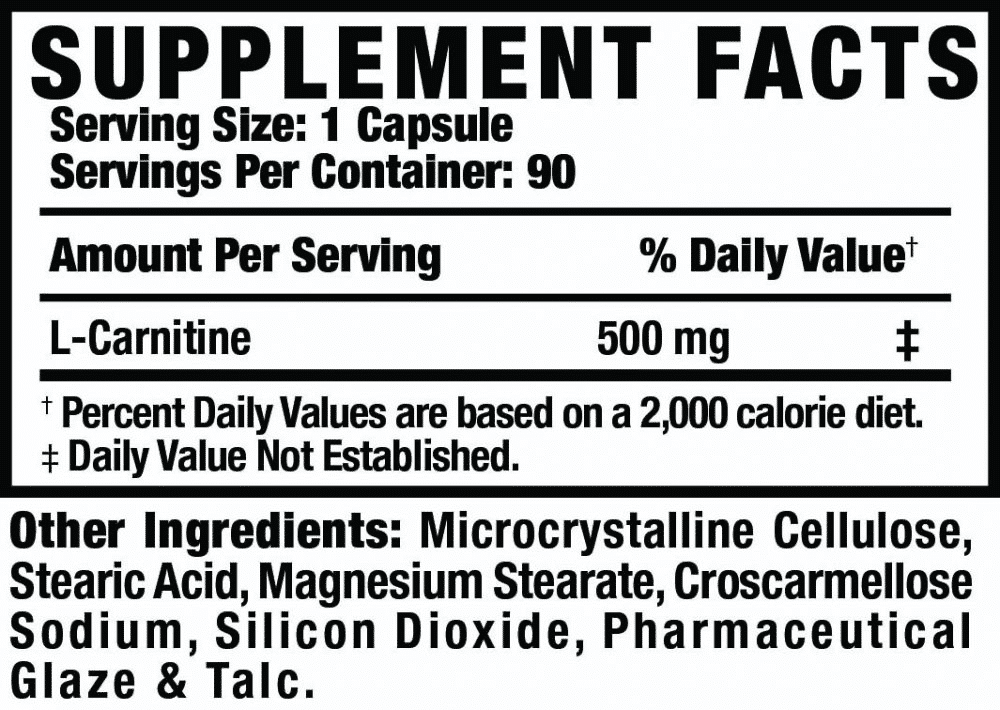 Directions:
As a dietary supplement, take one capsule, preferably with a meal. This product should be used in conjunction with a proper exercise and nutrition regimen.