RULE 1 R1 GLUTAMINE (750g)
$58.95
Description
Rule 1 R1 Glutamine
Rule 1 R1 Glutamine supplies 100% L-glutamine for a simpler, more effective road to muscle recovery after you train.
Micronized Glutamine Formula
5 g micronized l-glutamine *
Mixes easily with a spoon or in a shaker cup
Unflavored – add to workout supplements, juices, and protein shakes
Carefully blended and packaged in a GMP facility in the USA
Prolonged bouts of intense exercise don't just drain your energy; they also deplete your body's nutritional reserves and overcome its ability to recover. Case in point: glutamine. Overtraining can cause glutamine levels to drop, impairing performance. R1 Glutamine helps keep levels elevated, without high prices. 5 grams of micronized glutamine for less than 25 cents a serving. One big stressor alleviated.
Formula Transparency
ZERO Fillers
ZERO Sugars
ZERO Stimulants
ZERO Gums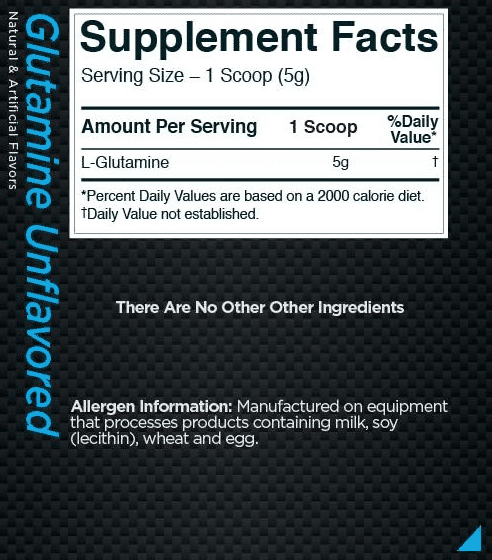 Directions:
As a dietary supplement, mix one teaspoon (5 grams) with your favourite beverage. For Optimal results, use post workout.