SAN PURE CLA 1250 (180 Softgels)
$39.95
Description
San Pure CLA 1250 180 Softgels
San Pure CLA 1250 180 Softgels not only helps prevent fat accumulation and oxidize fat for energy, but it also has positive effects on cholesterol and triglyceride levels already in normal range. Another supportive function towards lean body composition is from the increased muscle building characteristics of San Pure CLA 1250.*
Despite the general public's fear of fat, athletes have long-known about the benefits of good dietary fats. Some of the most helpful fatty acids, however, are found predominantly in food sources that can be inconvenient when considering the amounts needed to gain the rewards.*
Early studies with CLA (Conjugated Linoleic Acid) at the University of Wisconsin sparked curiosity about this naturally occurring fatty acid. It has since been shown to have positive effects on lean body composition, and it has been suggested to support healthy immune system function.*
In your quest to achieve a lean and healthy body, PURE CLA 1250 will help you shape the goals you demand when used with a healhty diet and exercise regimen.*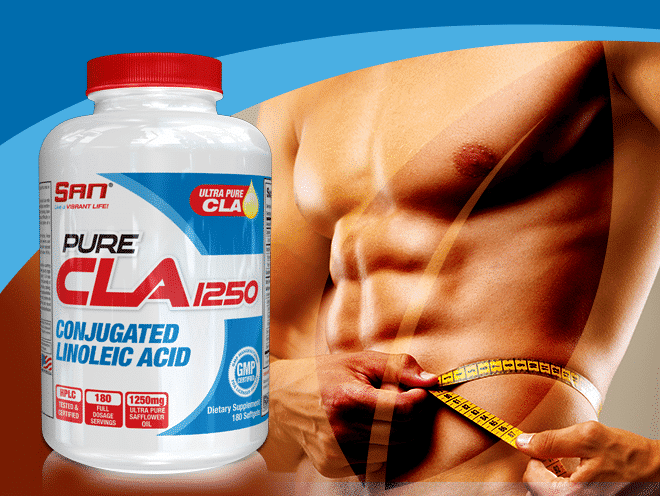 Product Recap:
Quick-release softgel
Helps convert bodyfat into energy*
Promotes lean body composition*
Supports healthy immune system function*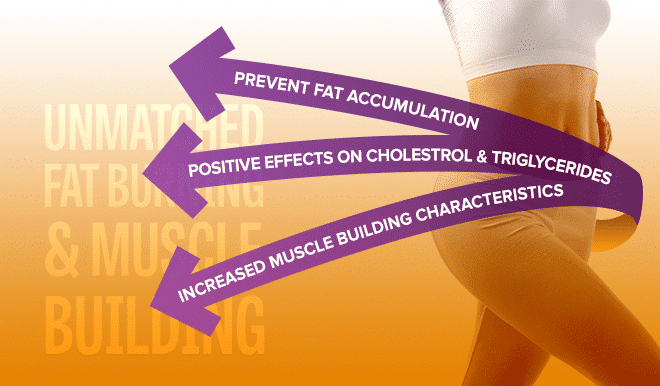 SAN Nutrition's powerful supplements have been helping athletes increase muscle mass, decrease body fat, and improve athletic performance since 1996. We have earned a well-deserved reputation for excellence because we have consistently delivered the highest quality and most innovative products on the market. We have not only led the way with the most significant supplement breakthroughs, the potency and effectiveness of every product bearing a SAN Nutrition label is light years ahead of the competition.
Committed to Quality and Innovation
Backed by extensive scientific research, along with practical application field studies, SAN Nutrition continually raises the bar in the development of the most powerful, safest-supplements in the world. Still we are never satisfied and always strive for greater achievements. SAN is built on a foundation of quality, innovation and value all designed for the benefit and service of the customers who use our supplements. SAN Nutrition doesn't rely on hype to instill a false sense of hope. We don't need to. We actually delivers the real products that provide RESULTS!
Suplement Facts
Serving Size: 1 Softgel
Servings Per Container: 180
Amount Per Serving:
Calories 12
Calories From Fat 12
Total Fat 1g 2%
Saturated Fat 0
Trans Fat 0
Cholesterol 0
Ultra Pure Highly Concentrated Safflower Oil (Carthamus Tinctorius) (Seed) (Min. 80% CLA) 1250mg
Conjugated Linoleic Acid 1000mg
Cis-9, Trans 11 Isomer 450mg
Trans 10, Cis-12 Isomer 450mg
Other Isomers 100mg
Oleic Acid 100mg
Palmitic Acid 63mg
Staeric Acid 24mg
Other Ingredients: Gelatin, Glycerin, Purified Water, Rice Bran Oil, Carob, Polysorbate/
NO Yeast, Corn, Wheat, Sugar, Salt, Soy, Dairy, Citrus, Fish Or Preservatives Added.
Directions: Take 1 softgel 3 times daily with meal, or as directed by your healthcare provider.
Note: Manufacturers continually change product specifications. While we try our best to keep product descriptions up to date, they do not necessarily reflect the latest information available from the manufacturer. We are not responsible for incorrect or outdated product descriptions and/or images.