SAN PURE CLA 1500 (120 Softgels)
$43.95
Description
San Pure CLA 1500
(Conjugated Linoleic Acid) San Pure CLA 1500 is a naturally occurring fatty acid that sparked the interest of researchers at the University of Wisconsin. It has been suggested to have positive effects on body composition, as well as to strengthen the immune system.*
Within the spectrum of good dietary fats, there are some that truly stand out for their impressive benefits, particularly for athletes. The problem with one of the most powerful and beneficial fatty acids is that it's found predominantly in animal and dairy food sources, and it's both cumbersome and expensive to ingest enough of either to gain its advantages.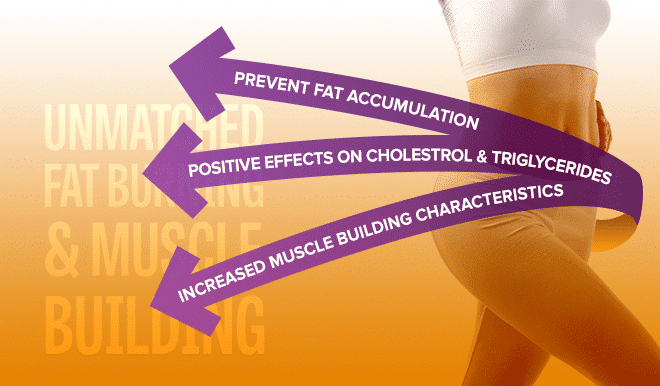 The positive metabolic effects of San Pure CLA 1500 mean that it not only helps burn fat and reduce fat storage, but it may also help support cholesterol and triglyceride levels already in healthy range.* Its potential for enhanced muscle growth enhances its favorable role in lean body composition.*
SAN Nutrition is the only company currently manufacturing a CLA supplement of 1,500 mg, which makes San Pure CLA 1500 the most powerful CLA product available.*
San Pure CLA 1500 is the most potent CLA product on the market, and its effects on fat burning and muscle building are unmatched.*
Product Recap:
Single softgel
Helps reduce fat accumulation and enhances fat burning*
Promotes lean body mass*
Supports healthy immune system function*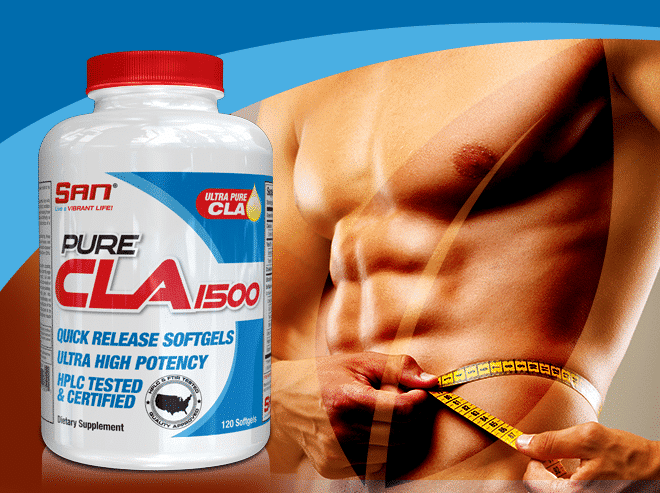 SAN Nutrition's powerful supplements have been helping athletes increase muscle mass, decrease body fat, and improve athletic performance since 1996. We have earned a well-deserved reputation for excellence because we have consistently delivered the highest quality and most innovative products on the market. We have not only led the way with the most significant supplement breakthroughs, the potency and effectiveness of every product bearing a SAN Nutrition label is light years ahead of the competition.
Suplement Facts
Serving Size: 1 Softgel
Servings Per Container: 120
Amount Per Serving:
Calories 9
Calories From Fat 12
Total Fat 1g 2%
Saturated Fat 0
Trans Fat 0
Cholesterol 0
Ultra Pure Highly Concentrated Safflower Oil (Carthamus Tinctorius) (Seed) (Min. 80% CLA) 1500mg
Conjugated Linoleic Acid 1170mg
Cis-9, Trans 11 Isomer 562mg
Trans 10, Cis-12 Isomer 562mg
Other Isomers 64mg
Oleic Acid 155mg
Palmitic Acid 85mg
Staeric Acid 30mg
Other Ingredients: Gelatin, Glycerin, Purified Water, Rice Bran Oil, Carob, Polysorbate/
NO Yeast, Corn, Wheat, Sugar, Salt, Soy, Dairy, Citrus, Fish Or Preservatives Added.
Directions: Take 1 softgel 3 times daily with meal, or as directed by your healthcare provider.
Note: Manufacturers continually change product specifications. While we try our best to keep product descriptions up to date, they do not necessarily reflect the latest information available from the manufacturer. We are not responsible for incorrect or outdated product descriptions and/or images.