Sale!
SCITEC BCAA XPRESS (280g)
Description
Scitec BCAA Xpress
The Branched-Chain Amino Acids (BCAA's) in Scitec BCAA Xpress are an important group of essential amino acids consisting of Leucine, Isoleucine and Valine. The BCAA's are among the nine essential amino acids for humans, because our body can't manufacture them. Their only source is our daily food or food supplementation. On the other hand, they account for 35% of the essential amino acids in muscle proteins.
Leucine, Isoleucine and Valine are indispensable amino acids provided by mixed dietary protein intakes from different sources. BCAA's can also be consumed as food supplements, especially suggested around intense workouts or physical work.
BCAA XPRESS contains a 2:1:1 ratio of Leucine, Isoleucine and Valine; and because it is in a powder-drink form, as a liquid, it can absorb faster than a tablet formula. Also, it can conveniently sipped during a workout.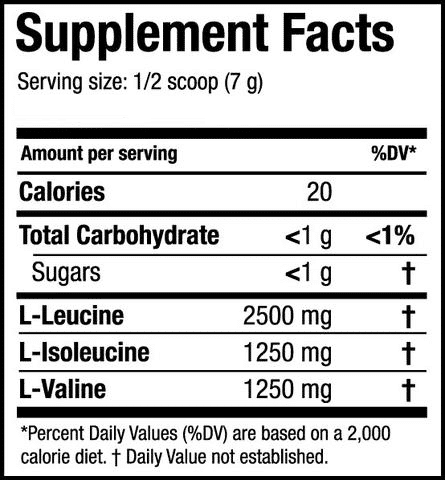 Directions
Add ½ scoop (7g) to 12 ounces of water or any other favorite liquid per day and shake vigorously! Use before, during or after training, or any other time like before going to bed. Letting it sit for a while ensures best dissolution!
Allergen info
Manufactured in a facility that processes milk, egg, gluten, soy, peanuts, nuts, fish and crustacean ingredients.
Warnings
Not intended for children under 18 or women who are pregnant or nursing. As with any supplement please consult with your doctor prior to use.