TC Nutrition Hydramino (607g) EAAs
$69.95
Description
TC Nutrition Hydramino is a scientifically formulated, full spectrum amino acid drink ensures you get the best fuel for those intense training sessions. With added electrolytes and glutamine to improve overall performance you will be ready for any workout!
Oh yeah… and the flavor is absolutely amazing, you'll definitely be back for more.
Increases Muscle Protein Synthesis
Enhances Exercise Performance
Prevents Muscle Protein Breakdown
Enhances Muscular Hydration
Improves Recovery & Fights Muscle Fatigue
Supports Muscle Growth
Vegan Fermented Amino Acids
Taste Amazing
**These statements have not been evaluated by the Therapeutic Goods Administration. This product is not intended to diagnose, treat, cure or prevent any disease. Please consult a qualified professional before undertaking any health, fitness or dietary program.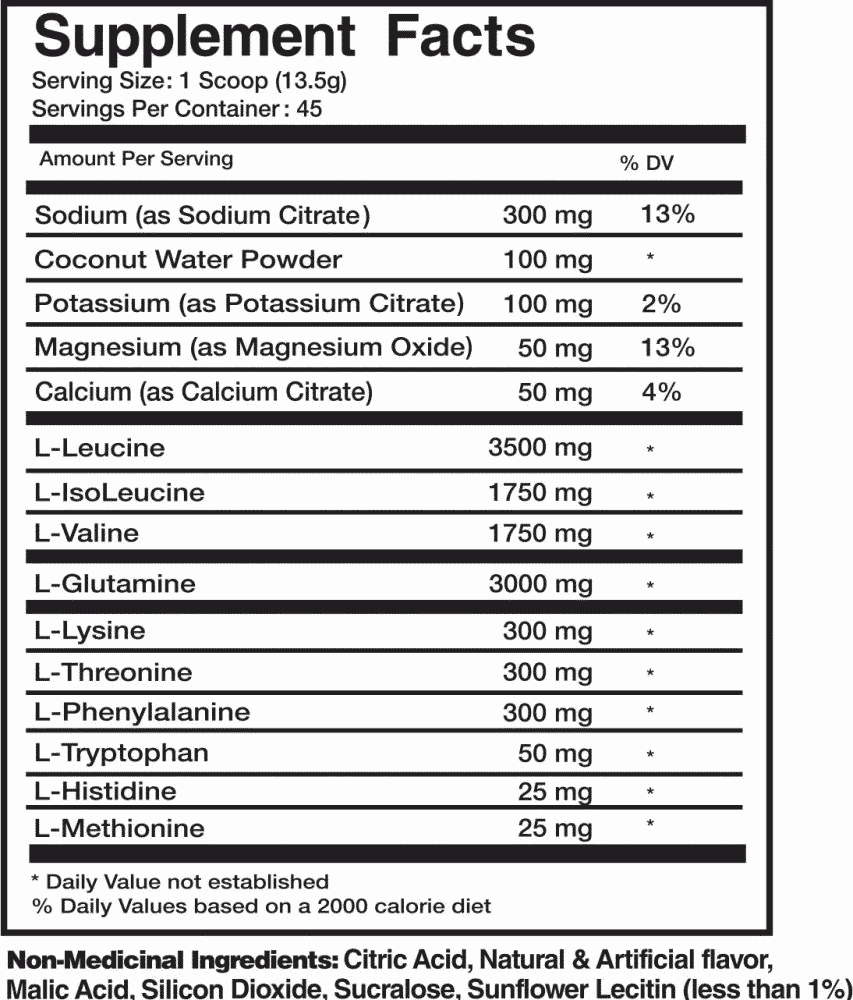 Directions:
Mix 1 scoop (13.5g) with 16-20 fl oz. (470-600ml) of cold water.
Hydramino can be consumed prior to training, during training and/or after training for maximum efficiency.