THE GENIUS BRAND GENIUS MUSCLE (219g)
$129.95
Description
The Genius Brand Genius Muscle, 30 Days of muscle Building with The Genius Brand Genius Muscle  – By scientifically engineering the optimization of every aspect required for muscle growth, we can guarantee results that are fully realized in your performance.
INCREASE POWER & ENDURANCE IN 7 DAYS – In a clinical trail at the University of North Carolina on key ingredient: Peak02, 7 days is all it took to see a substantial increase in performance.
HEALTHY MUSCLES. HEALTHY LIFE – Build ageless muscle without altering hormone function. With Genius, it's never too late to build quality muscle. By combing HMB with Vitamin D, we've unlocked a unique synergy for improved strength, mobility and stronger bones to withstand activity
HUMAN TESTED & HUMAN APPROVED – Our 100% transparent formula contains ingredients that have been subject to 10+ clinical trials. With absolutely no banned substances, Genius Muscle offers a smart (and legal) solution for athlete advancement
Results may vary from person to person
These statements have not been evaluated by the Food and Drug Administration. This product is not intended to diagnose, treat, cure, or prevent any disease.
We make no 'therapeutic claims'. Therapeutic goods are broadly defined by the TGA as products for use in humans in connection with:
• preventing, diagnosing, curing or alleviating a disease, ailment, defect or injury
• influencing inhibiting or modifying a physiological process
• testing the susceptibility of persons to a disease or ailment
• influencing, controlling or preventing conception
• testing for pregnancy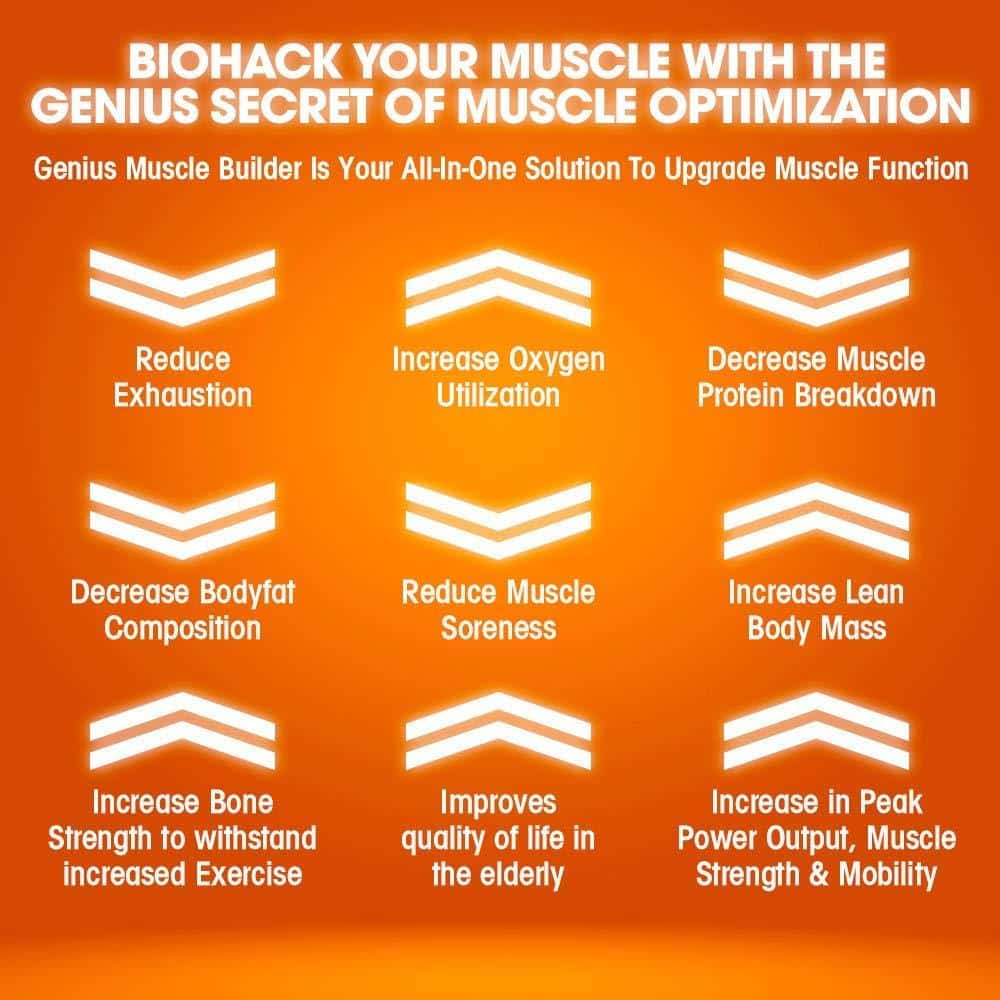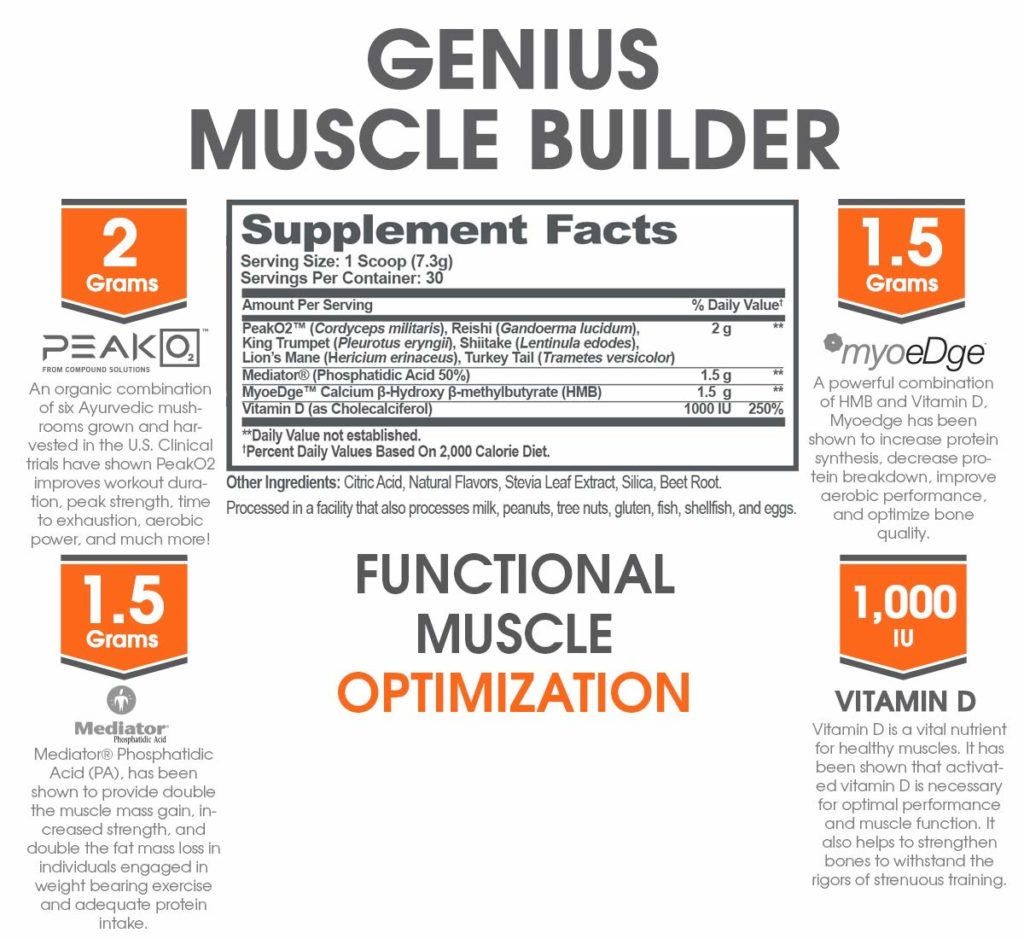 Additional information
| | |
| --- | --- |
| Flavour | Strawberry Vanilla Cream |