THE GENIUS BRAND GENIUS PROTEIN (959g)
$64.95
Description
The Genius Brand Genius Protein
The Genius Brand Genius Protein is made from Grass-Fed Whey Protein Isolate & Micellar Casein With 50% Whey Protein Isolate and 50% Casein, Genius Protein is the perfect all-day and all night solution to add lean muscle.
Whey Isolate (90% protein by weight) is the highest quality protein available, providing your body with the absorption needed to fuel muscles and initiate protein synthesis for muscle recovery and building.* Casein is a slow digesting protein that provides a slow release of amino acids to steadily feed your muscles for up to 7 hours.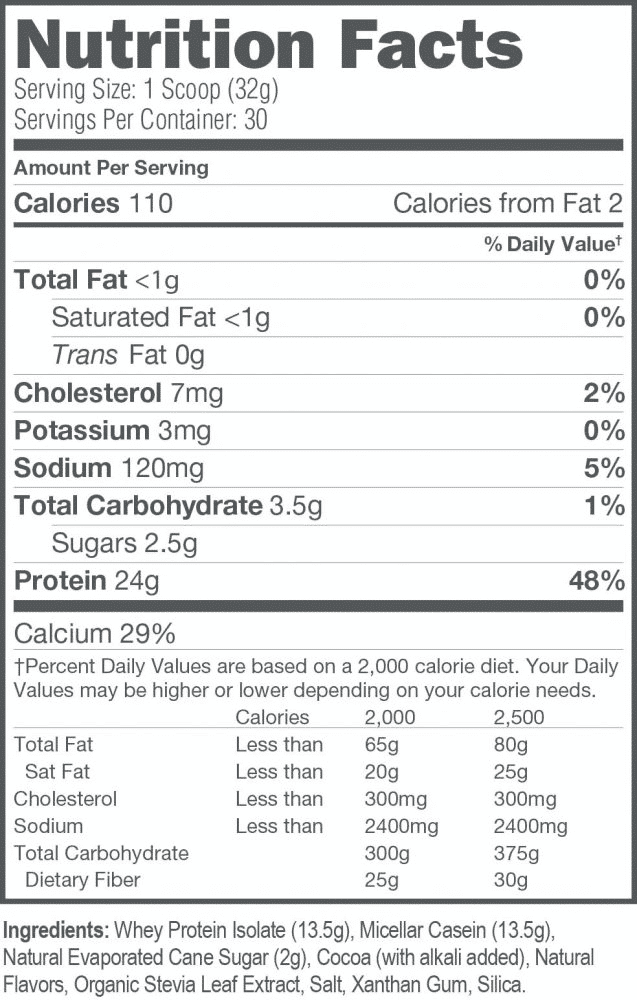 Directions:
Mix 1 serving (1 heaping scoop) with 8oz. cold water or milk in a glass, shaker cup or blender. Add 4 fl. oz of water or milk for each additional serving used. Recommended to use 1-3 servings daily in conjunction with a healthy diet & resistance exercise program.