UNIVERSAL AMINO TECH (375 Tablets)
$72.95
Description
Universal Amino Tech
Universal Amino Tech is an optimized blend of full-spectrum amino acids derived from the highest quality whey protein hydrolysate (WPH), concentrate (WPC), and isolated vegetable protein. Amino Tech™ is further enhanced with protein digestive enzymes, optimizing co-factors, growth agents, and important vitamins.
Full-Spectrum Aminos (EAA + BCAA)

isolates (WPI), peptide-rich whey

Blend of Superior Protein Sources

Enhanced with Optimizing Co-Factors
**These statements have not been evaluated by the Therapeutic Goods Administration. This product is not intended to diagnose, treat, cure or prevent any disease. Please consult a qualified professional before undertaking any health, fitness or dietary program.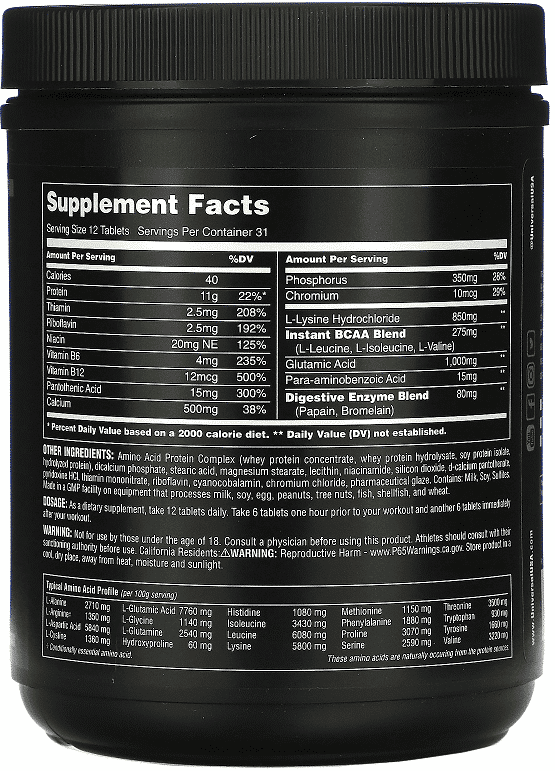 Suggested use:
As a dietary supplement, take 12 tablets daily. Take 6 tablets one hour prior to your workout and another 6 tablets immediately after your workout.