VPX BANG RTD (500ml)
$5.95
Description
VPX Bang RTD
VPX Sports introduced VPX Bang RTD, a line of carbonated beverages formulated to help fuel the brain and body, the company says. Available in Power Punch, Sour Heads, Champagne Cola and Lemon Drop flavors, each can contains creatine, glutamine, branched chain amino acids, caffeine and coenzyme Q10 without any calories, carbohydrates or sugars.
LIFT MORE
When you tell your muscles GO: they draw upon stored energy inside the cell drive perforamnce. Low energy equals poor performance. That's why BANG Master Blaster stacks 5 grams of the explosive muscle and 350 milligrams of caffeine anhydrous to maximize power, strength, and endurance.
DO MORE
The ability to go past previos performance barriers is the key to building fresh muscle, and blasting bodyfat. That's why Bang Master Blaster contains the full 6 gram clinical dose of citrulline malate with 2.5 grams of betaine anhydrous, and 250 milligrams of SuperCreatine our patented Creatyl-L-Leucine peptide to establish; a powerful mind-to-muscle connection, and remove lactic acid buildup so you can do more reps and sets for maximum muscle pumps, vascularity and growth.
RETAIN MORE
Serious athletes training with Bang Master Blaster have the ability to generate superhuman intensity. While this promotes maximum muscle growth it also creates greater demands on BCAA's, the primary amino acids inside muscle. Bang Master Blaster provides maximum muscle protection with 7.5 grams of ultra soluble BCAAs in our patented 2-2-1 ratio. This exclusive BCAA combination of insulin sensitivity and protein assembly production to feed hungry muscle, increase muscle gain, decrease muscle breakdown and boost performance.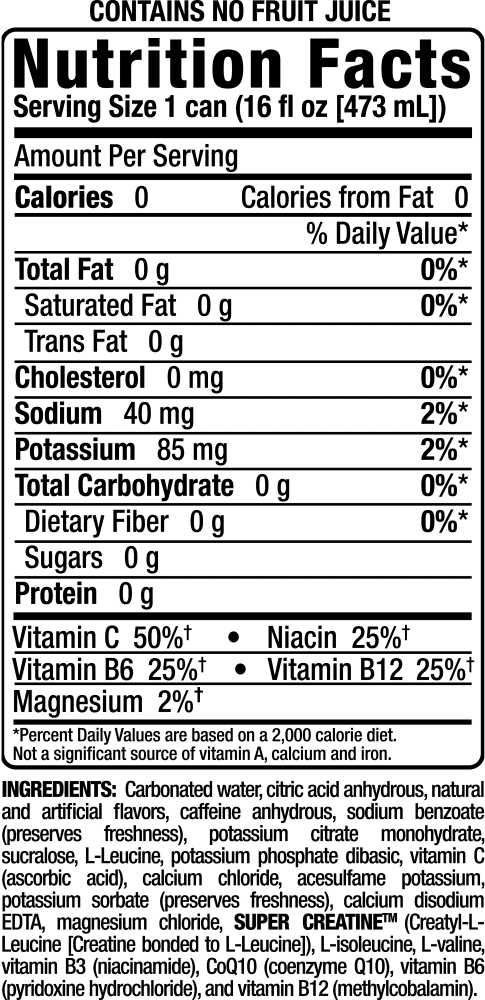 Additional information
| | |
| --- | --- |
| Flavour | Candy Apple Crisp, Cotton Candy, Pina Colada |