Muscletech Nitro Tech 100% Whey Gold (2.25kg)
$114.95
Description
Muscletech Nitro Tech 100% Whey Gold
Muscletech Nitro Tech 100% Whey Gold has a blend of whey peptides and whey isolate to help you to maximise your results. The scientifically formulated blend of whey peptide and isolate helps to promote strength, which builds more lean muscle. The formula is also absorbed faster by the body giving you optimal results. Nitro-Tech 100% Whey Gold is filtered by a multi-phase filtration technology, which clears the protein powder from fat, lactose and impurities.
Nitro-Tech 100% Whey Gold is the right product to have before or after a workout, as well as in between meals. This whey protein powder is gluten free and has no added impurities such as harsh acids or salt. The superior blend will get you to build more lean muscle for better results.
The right diet and exercise regime plays an important role in you achieving your goals but take one step further with Nitro-Tech 100% Whey Gold by MuscleTech. This protein powder blend has high protein, low fat and carbohydrate, which will provide you with the nutrients needed for optimal results. Choose from a range of flavours and sizes. Superior Science. Superior results.
Each Scoop Contains:
24g of premium protein blend of whey peptides and whey isolate
5g of BCAAs for better muscle protein synthesis and recovery
2g of carbohydrates
2g of fats
4g of glutamine and precursor for quicker recovery
120 calories per scoop
**These statements have not been evaluated by the Therapeutic Goods Administration. This product is not intended to diagnose, treat, cure or prevent any disease. Please consult a qualified professional before undertaking any health, fitness or dietary program.

Double Rich Chocolate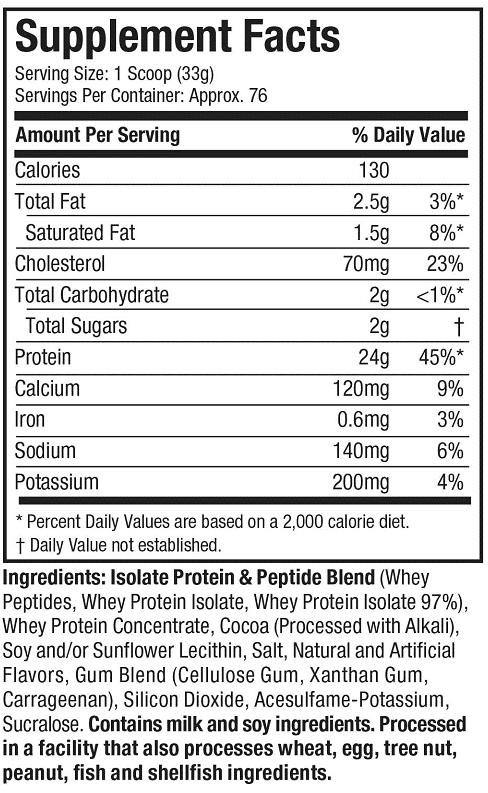 French Vanilla Crem'e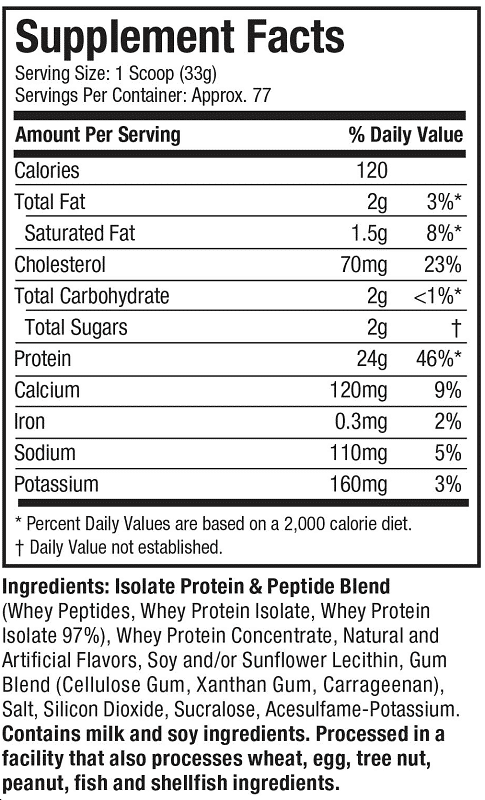 Directions: Mix 1 serving (1 scoop) in 6 oz. of cold water or skim milk in a shaker cup. 
When To Take: Use between major meals and before and after exercise. Read the entire label before use and follow directions provided.

Additional information
| | |
| --- | --- |
| Flavour | French Vanilla Cream, Banana, Double Rich Chocolate |