Nutrex Research Mass Infusion (5.45kg)
$109.95
Description
Nutrex Research Mass Infusion
Nutrex Research Mass Infusion is an advanced weight gain formula supplying your body with 50 grams of high-quality protein per serving, over 1120 calories, along with 200 grams of carbohydrates. Its nutrient dense formula is ideal for those athletes that are seeking to gain weight fast and become bigger and stronger. MASS INFUSION is packed with three different proteins. It is high in essential amino acids, and with its naturally occurring high level of BCAAs, it helps fuel muscle growth and strength development.
50G OF PROTEIN PER SERVING
HIGH IN NATURAL BCAAS & ESSENTIAL AMINO ACIDS
PACKED WITH 1120 CALORIES & 200G OF CARBOHYDRATES
COMPLETE WEIGHT GAIN FORMULA
TASTES ABSOLUTELY DELICIOUS
**These statements have not been evaluated by the Therapeutic Goods Administration. This product is not intended to diagnose, treat, cure or prevent any disease. Please consult a qualified professional before undertaking any health, fitness or dietary program.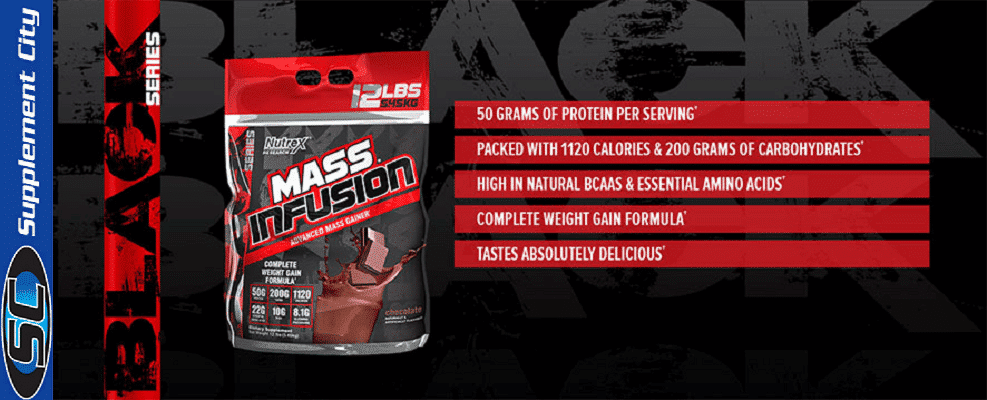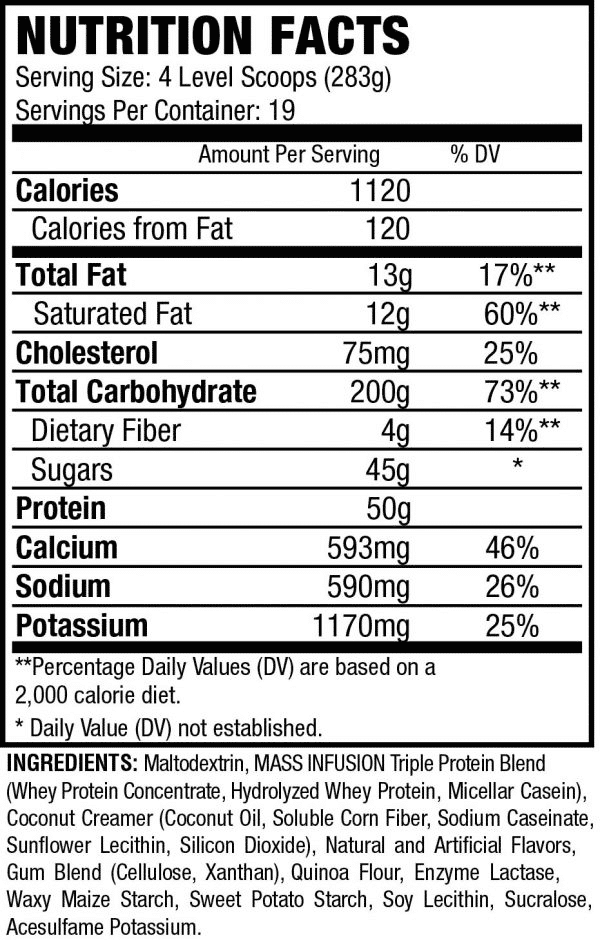 Directions:
Mix 1 serving (4 scoops) with 22 oz (600 ml) of water or milk and consume either in the morning, between meals, after
a workout or before bedtime. Mix thoroughly and adjust water or milk amount as needed. Due to its highly concentrated nutrients you can start off with just ½ serving and gradually increase to a full serving. MASS INFUSION can be consumed up to three times per day.
Additional information
| | |
| --- | --- |
| Flavour | Chocolate., Vanilla |