EVL NUTRITION BCAA 5000 (249g)
$39.95
Description
EVL Nutrition BCAA 5000
EVL Nutrition BCAA 5000 are ultra premium BCAAs with proven 2:1:1 ratio. BCAA 5000 combines the highest quality branched chain amino acids, known as BCAAs, with the best tasting flavors to give you stimulant free muscle building, endurance and recovery support while you train and throughout your day.
BCAA 5000 supports your performance and promotes lean muscle growth through 5 grams of pure BCAAs in the most researched and proven 2:1:1 ratio of 2.5 grams Leucine, 1.25 grams  Isoleucine and 1.25 grams Valine per serving. This is the most proven ratio of BCAAs to support muscle building and recovery.
BCAA5000 also provides essential building blocks of proteins, which make up much of the structure of the body- from our muscles, bones, and skin to our heart, liver, and lungs- they are all built of tissue made of proteins.
5000MG PURE BCAAs
MUSCLE RECOVERY*
BUILD LEAN MUSCLE*
ENDURANCE*
**These statements have not been evaluated by the Therapeutic Goods Administration. This product is not intended to diagnose, treat, cure or prevent any disease. Please consult a qualified professional before undertaking any health, fitness or dietary program.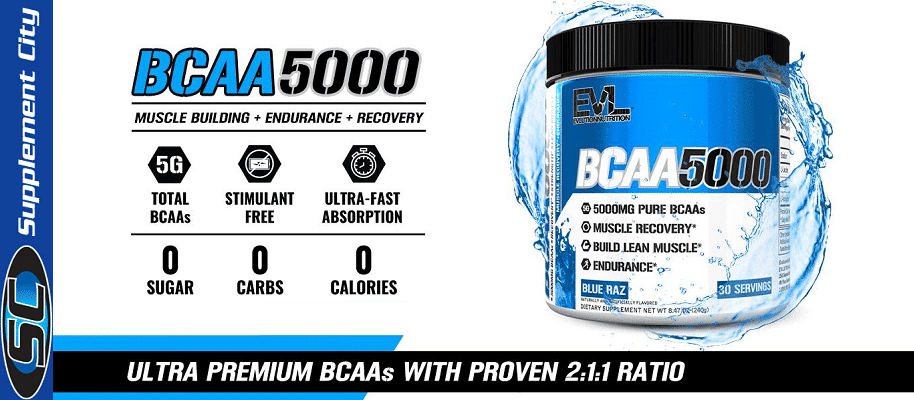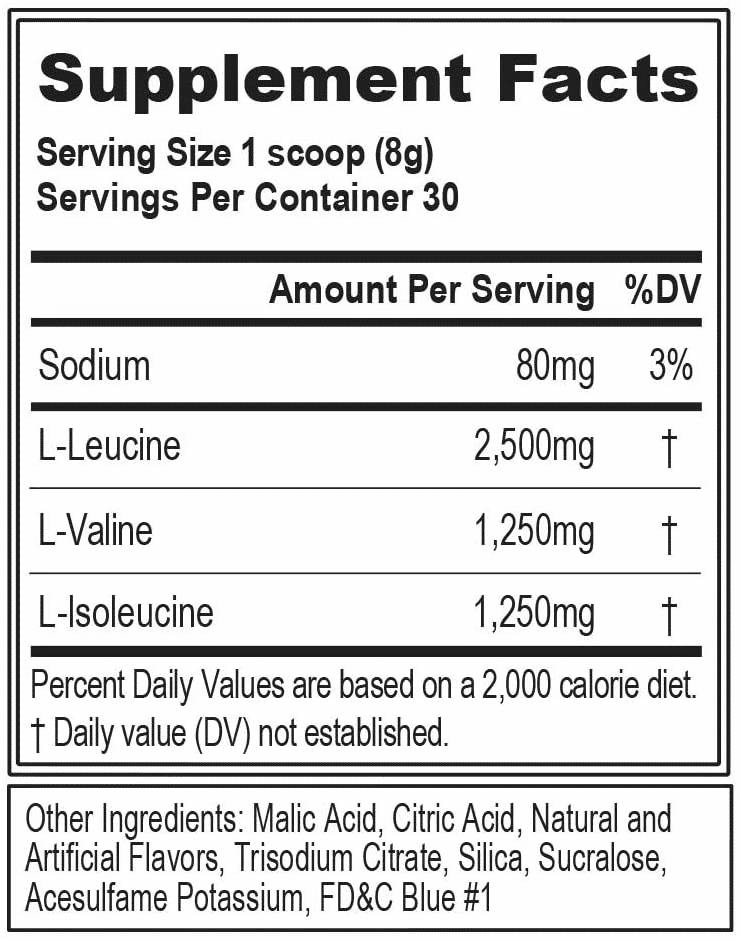 Directions:
As a dietary supplement, mix 1 scoop of BCAA5000® with cold water, protein, or beverage of your choice before, during, or after your workout.
Additional information
| | |
| --- | --- |
| Flavour | Furious Grape, Mango |