FACTION LABS UPPERS (60 Vegetarian Hard Capsules)
$48.95
Description
Faction Labs Uppers
Faction Labs Uppers combines potent herbal extracts, coffea canephora seed and B Vitamins to enhance the metabolism, energy levels, thyroid health and mental focus. Each capsules of Uppers contains 100mg of caffeine from Green Tea and Coffea canephora and may be taken twice daily to boost the metabolism and help you make the most our of each day.
Product Features
Potent Herbal Extracts
B Vitamins & Iodine
Enhance the Metabolism
Boost Thyroid Health
Support Focus & Concentration
Increase Energy Levels
**These statements have not been evaluated by the Therapeutic Goods Administration. This product is not intended to diagnose, treat, cure or prevent any disease. Please consult a qualified professional before undertaking any health, fitness or dietary program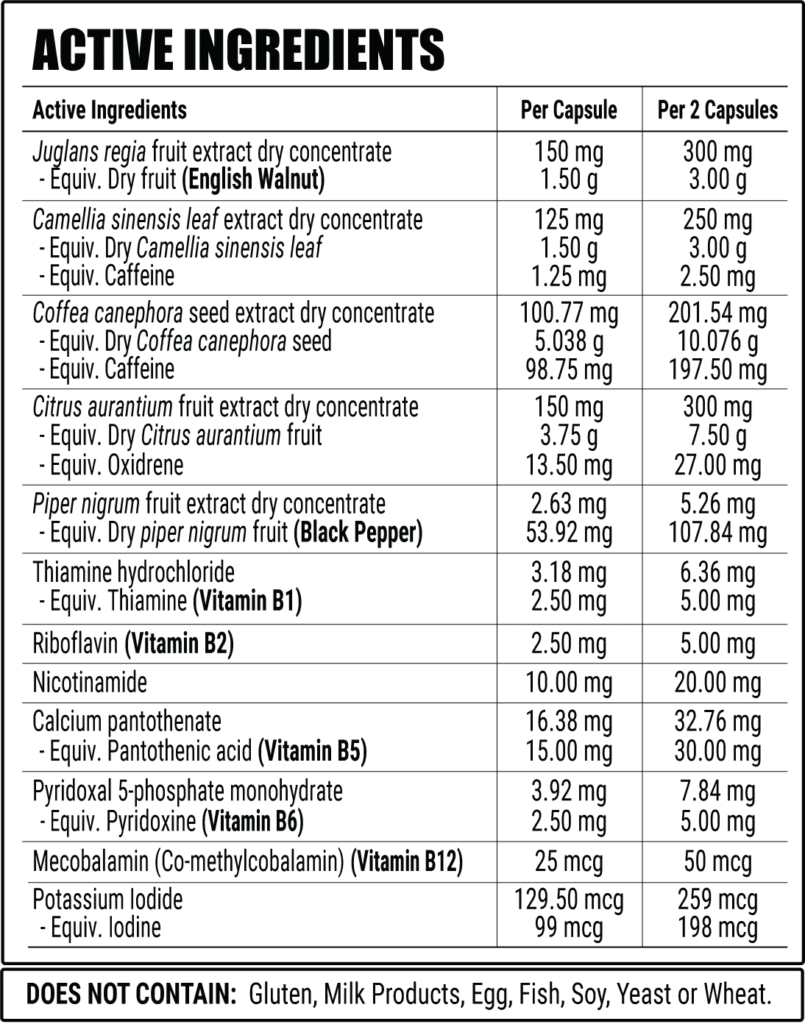 Adults only, take 1 hard capsule with water twice daily or as directed by your health professional. Doses must be separated by a minimum of 3 hours. The maximum dosage is 2 hard capsules daily.
Store below 25°C in a cool dry place away from direct heat and sunlight. Do not use if tamper seal is broken or missing.
WARNINGS: Adults only. Do not use if breastfeeding pregnant or likely to become pregnant. Contains 100 mg of total caffeine per hard capsule. Caffeine intake more than 200 mg is not recommended during pregnancy or breastfeeding. A cup of instant coffee contains approximately 80 mg of caffeine. Limit the use of caffeine-containing products (including tea and coffee) when taking this product. Caffeine interacts with enzyme CYP1A2 in the liver. Consult your health professional before taking with other medicines. If symptoms persist, talk to your health professional. Mineral and vitamin supplements can only be of assistance if dietary intake is inadequate.