Legit Supps Recovery (480g) EAA Formula
$58.95
Description
Legit Supps Recovery
Legit Supps Recovery is an advanced amino acid formula containing all 9 essential amino acids along with a superior blend of electrolytes. Essential Amino Acids when taken intra workout help to fight fatigue by providing your muscle cells with the fuel they deserve to keep you moving for longer. Legit Supps has chosen the most optimal dosage making sure ingredient availability to ensure you recover faster, fight fatigue harder and training longer and harder than ever before!
Legit Recovery isn't only for use intra-workout! Just add Legit Recovery to your daily water and enjoy the benefits:
Assists with muscle protein synthesis and slows muscle breakdown.
Can help improve recovery.
Replenishes electrolytes lost during exercise.
Supports healthy energy production.
Legit Recovery is a complete recovery formula, featuring 9 essential amino acids and an electrolyte formula that ensures maximal hydration no matter how much you demand of your body. Legit Recovery has no added sugars or dyes making this blend the perfect choice for those who may already be in a deficit or those who are trying to avoid added colours!
**These statements have not been evaluated by the Therapeutic Goods Administration. This product is not intended to diagnose, treat, cure or prevent any disease. Please consult a qualified professional before undertaking any health, fitness or dietary program.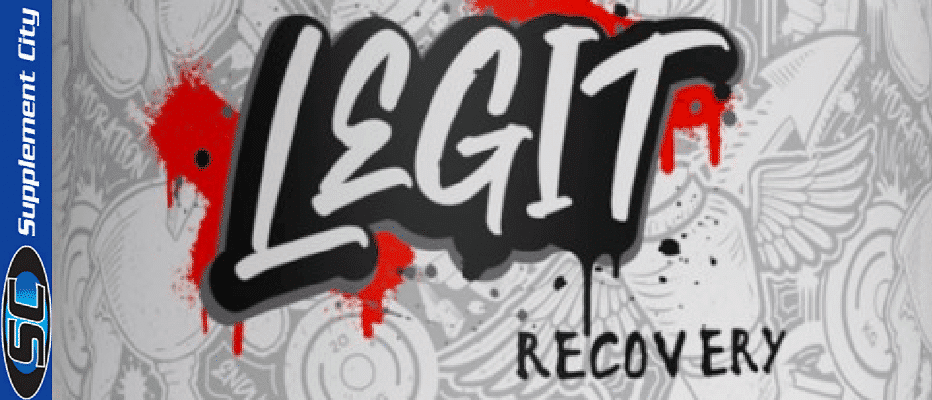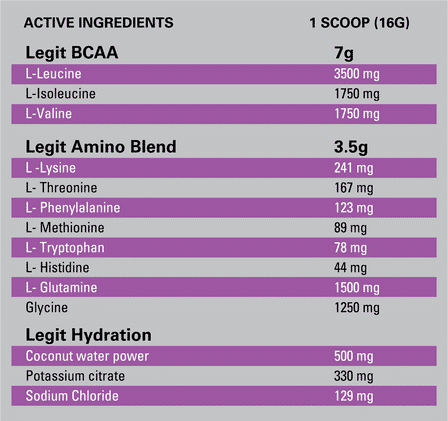 Directions:
Adults: Mix 1 scoop with 300ml – 500ml chilled water.
Consume either before, during or after exercise.
Can be taken on non-training days as well.
Additional information
| | |
| --- | --- |
| Flavour | Grape, Mango, Raspberry |