ATP Science Noway Collagen Jelly Bars (Box/12 x 60g)
$49.90
Description
ATP Science Noway Collagen Jelly Bars

Packed with collagen peptides and premium ingredients, the ATP Science Noway Collagen Jelly Bars offer an amazing gummy filling coated in rich chocolate. Each bar contains 20g of hydrolysed bovine collagen, without any gluten, soy or dairy protein. Available in gourmet Toffee, Belgian Choc and Choc Orange, these bars are not to be missed!
Product Features
Gut Friendly Protein.
High Fibre, High Protein.
Gluten & Soy Free.
Amazing Unique Texture.
Perfect Guilt-Free Snack.
Remember do not leave them out in the sun, in the car or in your gym bag all day long because they will melt. ATP NoWay Collagen Jelly Bar's will satisfy your macro's, hunger and you sweet tooth. Get your hands on these healthy and delicious bars today.
**These statements have not been evaluated by the Therapeutic Goods Administration. This product is not intended to diagnose, treat, cure or prevent any disease. Please consult a qualified professional before undertaking any health, fitness or dietary program

Related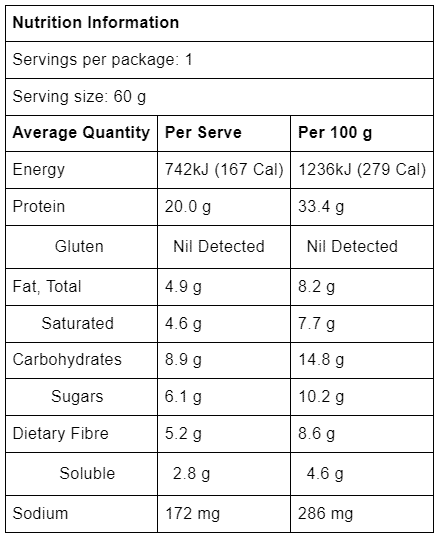 Directions: When those hunger cravings hit between meals, reach for a high quality ATP Science Noway Collagen Jelly Bar. Protein bars shouldn't regularly replace meals, but can do so on the go.
Related
Additional information
| | |
| --- | --- |
| Flavour | Belgian Choc, Choc Orange, Toffee |