Darkside Supps Ultra Pump Xtreme (280g) Non-Stim
$64.95
Description
Darkside Supps Ultra Pump Xtreme
Darkside Supps Ultra Pump Xtreme is the ultimate in a formula for skin tearing muscle pumps! it is formulated in a manner that can be used a strong non-stimulant pre-workout for pumps & focus but can also be used in combination with your favourite pre workout or fat burner!
The formula is composed of some of out favourite ingredients including:
Citrulline, Glycerol, Agmatine, Salt & Nitrates for Muscle Pumps
Tyrosine, Taurine, Alpha GPC for laser-like focus
Vitamin B for the release of natural energy
Try One Scoop with your favourite pre workout or Darkside Pre Extreme or try Two scoops for a strong stand alone non caffeinated pre workout!
**These statements have not been evaluated by the Therapeutic Goods Administration. This product is not intended to diagnose, treat, cure or prevent any disease. Please consult a qualified professional before undertaking any health, fitness or dietary program.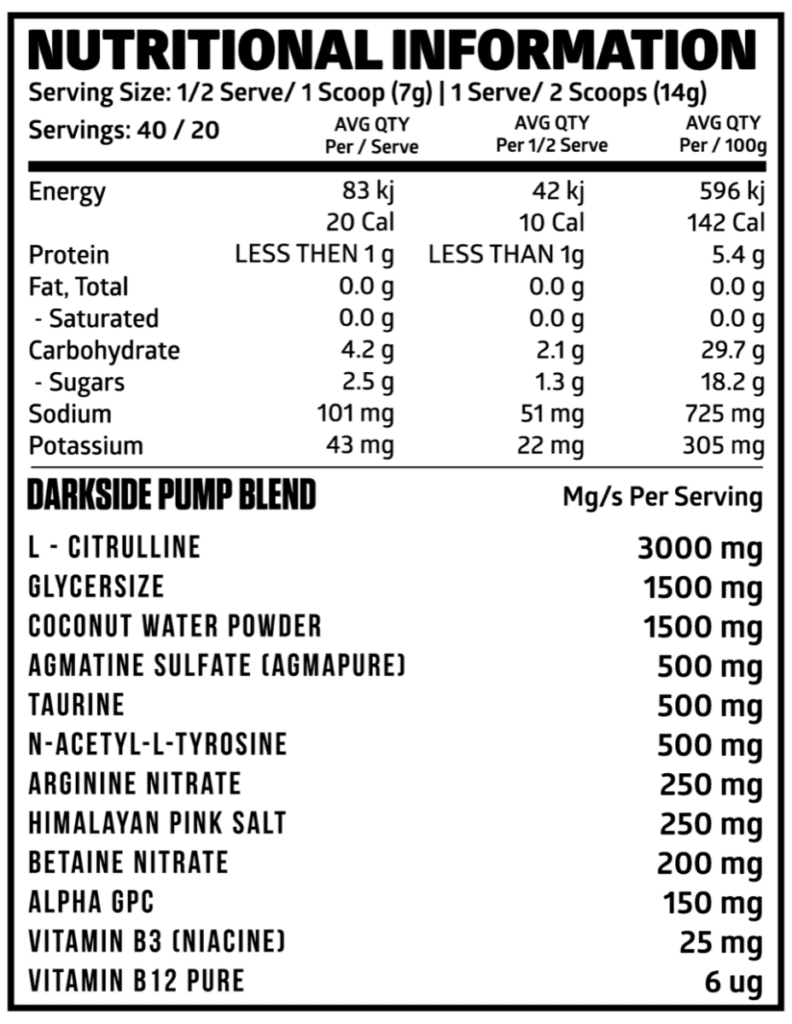 Directions:
Mix 1 scoop of Purge Sports HYPEX, with 200ml of water, 15 minutes prior to workout. Do not take within 4 hours of going to bed.
Additional information
| | |
| --- | --- |
| Flavour | Pineapple Blast, Sour Watermelon, Unflavoured |