Legit Supps Edge (320g) Pre-Workout
$66.95
Description
Legit Supps Edge
Legit Supps Edge is a clinically dosed pre-workout packs a punch and has it all, providing extreme focus, endless energy & endurance and the most insane pumps!
ENERGY & ENDURANCE
Beta Alanine: Beta Alanine enhances performance by increasing exercise capacity and decreasing muscle fatigue. It also has antioxidant, immune-enhancing and anti-aging properties.
PUMP
Citrulline malate (6000mg): Relaxes blood vessels and promotes circulation, helping the body delay fatigue and maintain power and strength. It can also assist the body in metabolising protein and nitrogen, resulting in an increase in Nitric Oxide production, providing greater endurance, vascularity & pumps throughout training.
MENTAL FOCUS
Alpha GPC (3200g):Has been proven to benefit cognitive performance, memory, learning, recall, focus, and repetitive tasking. And also to benefit physical performance, including power output, force development, strength, jumping, and agility.
Key Features
Aid blood circulation
Improved brain function
Powerful nootropics – Alpha GPC
**These statements have not been evaluated by the Therapeutic Goods Administration. This product is not intended to diagnose, treat, cure or prevent any disease. Please consult a qualified professional before undertaking any health, fitness or dietary program.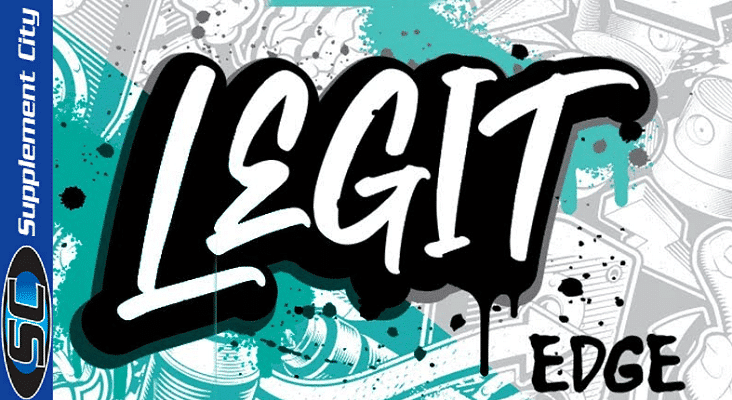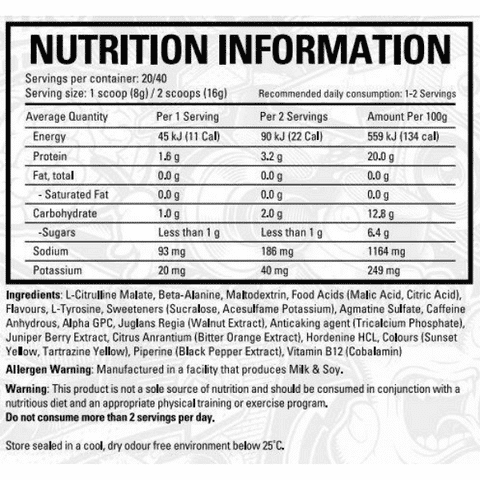 Directions:
Mix 1-2 scoops in 400ml – 800ml chilled water or your favourite beverage.
Consume 15-30 minutes prior to training.
Do not exceed more than 2 scoops per day.
Do not consume within a few hours prior to bedtime.
Additional information
| | |
| --- | --- |
| Flavour | Orange Mango, Passion Fruit, Red Raspberry |