Universal Animal Flex Powder (369g)
$79.95
Description
Universal Animal Flex Powder
Universal Animal Flex Powder is Rock solid. We ain't talking about the thick slabs of meat that hang from your frame – those are easy to see, simple to assess. We're talking about your joints, bones, ligaments and other support structures that make lifting possible…The stuff you take for granted, what you can't see but can definitely feel when there's a problem.
All too often, lifters focus only on building strength without thinking twice about the underlying support structure. Truth is, you are only as strong as your weakest link. If you weakest link are your joints, then you increase the risk of injury and that means you're out of the game.
**These statements have not been evaluated by the Therapeutic Goods Administration. This product is not intended to diagnose, treat, cure or prevent any disease. Please consult a qualified professional before undertaking any health, fitness or dietary program.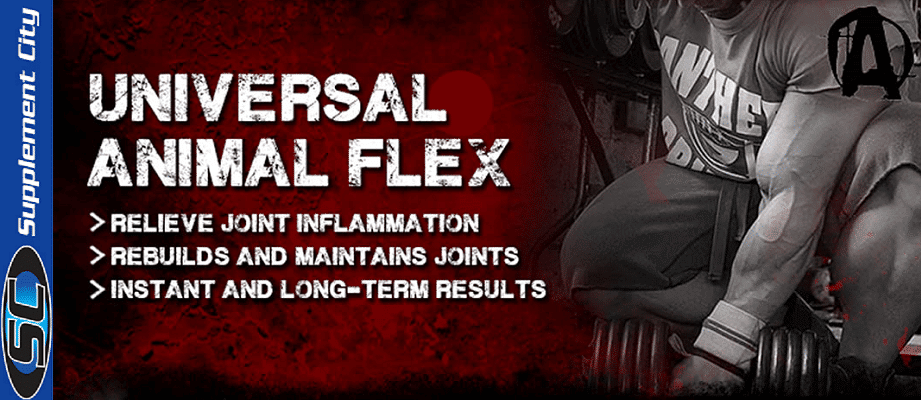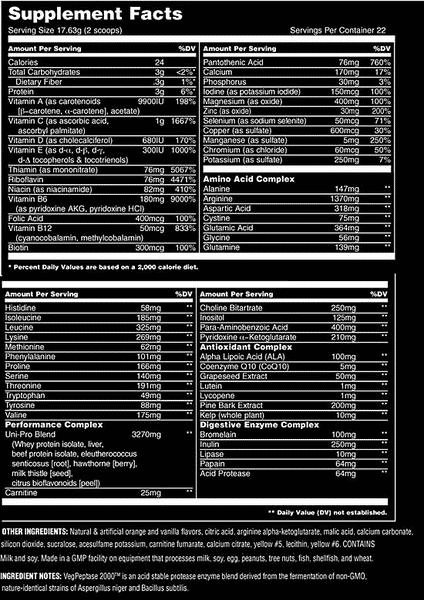 Directions:
Suggested use:
Dosage: Unlike regular joint supplements, you only have to take a single daily dose of Animal Flex. Easy. Potent. Effective. Just take a serving of Animal Flex along with 10 oz. of your beverage of choice, with any meal during the day and you're set – doesn't matter which meal it is. That's it. As a "core" or foundational supplement, use Animal Flex daily-on both training days. No need to "cycle" it.
Warnings:
Exercise good judgment and keep this out of reach of children. To keep it as fresh as possible, store this product in a cool, dry place, away from heat, moisture and sunlight. You know the drill.
Product Notes: If you're smart, don't just use Animal Flex when you got a problem. You can and should use to help prevent problems from arising in the first place. Think of Animal Flex as nutritional "insurance", like Animal Pak.