UNIVERSAL ANIMAL M-STAK (21 Pack)
$90.95
Description
Universal Animal M-Stak
Universal Animal M-Stak is the ultimate non-hormonal anabolic stack that has been created especially for hardgainers. The unique blend of amino acids and flavones provide a natural alternative to enhanced protein synthesis for increased muscle gain, and provides powerful antioxidant properties that help reduce inflammation and promote healthy arteries.
Animal M-Stak helps with increased nitrogen, reduced body fat, and enhanced pumps & muscle growth without impacting hormonal health.
HOW CAN ANIMAL M-STAK BENEFIT YOU?
Hormonal support
Animo acids for recovery
Advanced nutrient delivery
Promotes protein synthesis
Utilising an approach founded in Eastern European science, the natural flavone and sterone blend enhances the uptake and utilisation of key anabolic proteins for muscle growth.
Stacked with anti-cortisol and muscle building amino acids, M-Stack also combines key ingredients designed to increase insulin sensitivity and improves the utilisation of carbohydrates on a daily basis.
And as if that's not enough, M-Stak offers the opportunity for extreme energy enhancement with their Methylxanthine blend, which can be used at your discretion as a part of the Universal Pak system as well.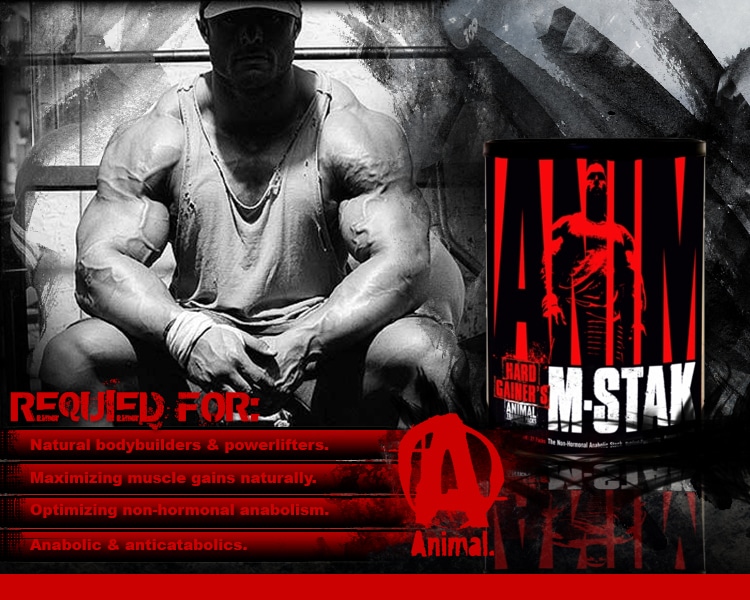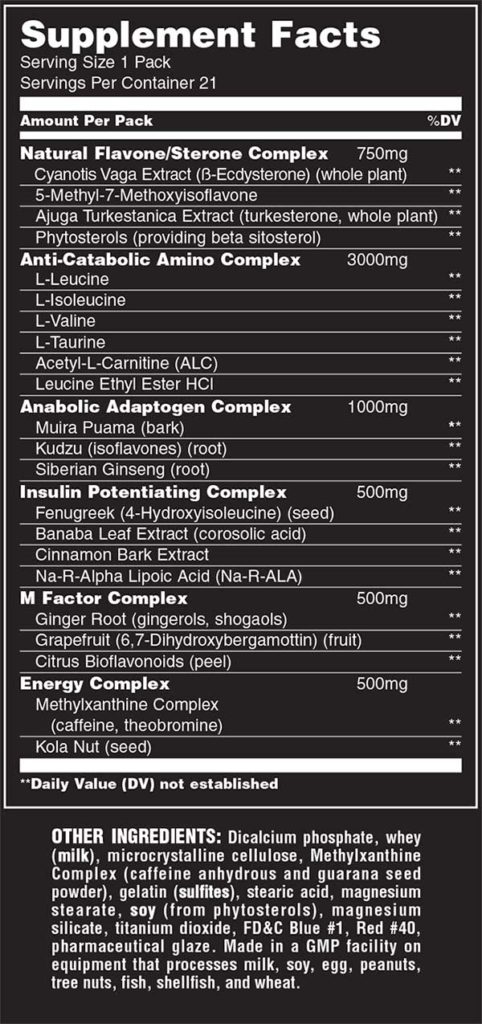 Directions:
Take a pack every day for 21 days straight. On training days, take it 30 – 45 minutes before lifting. On off days, take it between meals. Cycle Animal M-Stak for best results. Three weeks on, three weeks off. Repeat as needed. The entire Energy Complex (Stims) is contained in the Red capsule. Remove it as you see fit.