SAN ESTRODEX (90 Capsules)
$62.95
Description
San Estrodex
SAN ESTRODEX Advanced estrogen modulating Complex
Supports normal levels of testosterone*
Promotes athletically activated anabolism*
Supports a healthy estrogen balance*
Elite athletes tend to have something in common besides just being deeply driven to succeed. They also have a healthy hormone profile which allows them to excel and to recover better than average athletes.*
San Estrodex offers the best of both worlds with regards to hormonal support. It supports testosterone levels and aids in balancing estrogen levels at already normal levels.*
San Estrodex allows athletes to maximize the powers of free testosterone while supporting a healthy estrogen balance.*
San Estrodex also works by metabolizing active estrogens into inactive estrogen metabolites, blocking estrogen at the actual estrogen receptor site in male breast tissue, and by freeing excess estrogen from the body. What's more, Urtica Dioica is a new western herb that has proven to down regulate SHBG and therefore known to support increased FREE testosterone levels from within the body.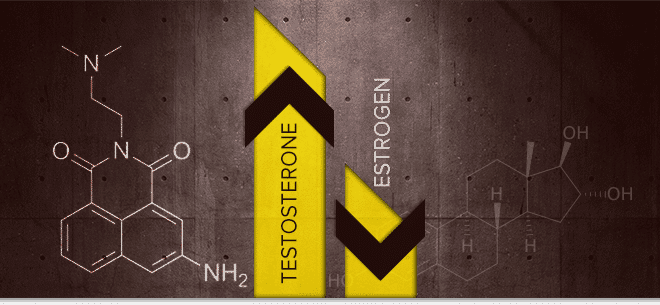 Product Recap:
Supports healthy levels of testosterone already in normal range*
Helps support a healthy estrogen balance*
Promotes Athletically Activated Anabolism*
SAN Nutrition's powerful supplements have been helping athletes increase muscle mass, decrease body fat, and improve athletic performance since 1996. We have earned a well-deserved reputation for excellence because we have consistently delivered the highest quality and most innovative products on the market. We have not only led the way with the most significant supplement breakthroughs, the potency and effectiveness of every product bearing a SAN Nutrition label is light years ahead of the competition.
Supplement Facts
Serving Size: 3Capsules
Servings Per Container: 30
Amount Per Serving % Daily Value
Calcium D-Glucarate (Root) 300mg †
Urtica Dioica (Aqueous Ext., Aerial Parts) 120mg †
Indole-3-Carbinol 100mg †
3,5,4′ TriHydroxy-Transstibene (Root)(20% Resveratrol, 10% Emodin) 50mg †
† Daily Value not established
Other Ingredients
Microcrystalline Cellulose, Gelatin, FD&C Colors, Titanium Dioxide
No Yeast, Corn, Wheat, Sugar, Salt, Soy, Dairy, Citrus, Fish, Or Preservatives Added.
Directions For Estrodex:
As a dietary supplement take 3 capsules twice daily with meals.
Warnings: Do not exceed 9 Capsules in any 24 hour period. Do not use this product if you are pregnant or nursing a baby. Consult a health care professional if you have heart disease, kidney disease, or diabetes before using this product. Keep out of reach of children.