NOW HMB (120 Vcaps) 500mg
$54.95
Description
Now HMB
Now HMB Preserves Lean Mass Enhances Recovery HMB (β-Hydroxy β-Methylbutyrate) is a clinically researched, naturally occurring metabolite of the branched-chain amino acid leucine. HMB normally plays a role in the regulation of protein breakdown …
HMB therefore can help to maintain muscle strength and mass when combined with regular exercise and a healthy diet.* In addition, it may help to enhance recovery from intense exercise.*
Always look for the Metabolic Technologies
  logo  and/or the statement "Nutritional uses of ß-Hydroxy ß-Methylbutyrate (HMB) are licensed (from Metabolic Technologies)" on the product label! Every licensed HMB product is required to carry this information. It's your assurance of an authentic, quality HMB product!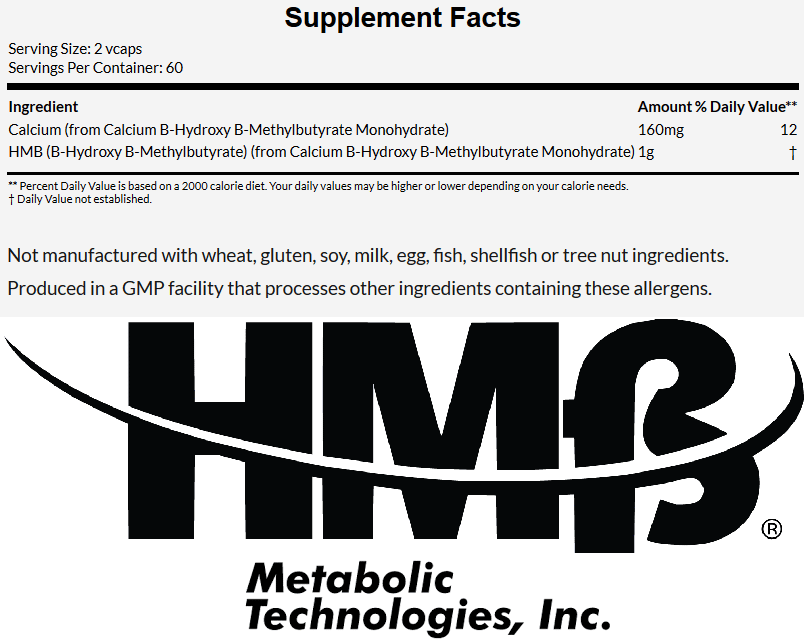 Ingredients:
Other Ingredients: Cellulose (capsule), Stearic Acid (vegetable source) and Silica.
Directions:
Take 2 capsules 2 to 3 times daily with food. For best results, use in conjunction with an exercise program.