Driven Sports Triazole (90 Capsules)
$89.95
Description
Driven Sports Triazole
Try Driven Sports Triazole if you want size, want strength and you want it now! But your body has other ideas.
Sound familiar?
Thought so. Your body has several hormones it releases that govern muscle mass, with the king being the hormone that makes a man a man: Testosterone. On a daily basis the body only releases a certain amount of testosterone, which creates a problem for those wanting to get as big and strong as possible in the shortest amount of time. This is controlled by what is called the Hypothalamic-Pituitary-Testicular Axis (HPTA). Now it's time to level the playing field, because thanks to Triazole your HPTA met its match!
Triazole represents a revolution for the sports nutrition industry. Never before has Driven Sports released an estrogen support product so powerful. The Triazole formula is based on a powerful, all natural estrogen modulator that simultaneously acts to promote healthy liver function and provides anti-oxidant support to the whole body! Expect maximum hormonal domination!
-Support to control estrogen and boost testosterone: By short-circuiting the machinery that creates estrogen, your body is forced to naturally create more testosterone!
-Higher testosterone = more muscle mass: By supporting increased androgen binding on muscle cells, testosterone can rapidly increase protein synthesis rates to help promote more size!
-Support improvements in gym performance: Nothing promotes increased strength in the gym like testosterone, so prepare for the gains of your life!
**These statements have not been evaluated by the Therapeutic Goods Administration. This product is not intended to diagnose, treat, cure or prevent any disease. Please consult a qualified professional before undertaking any health, fitness or dietary program.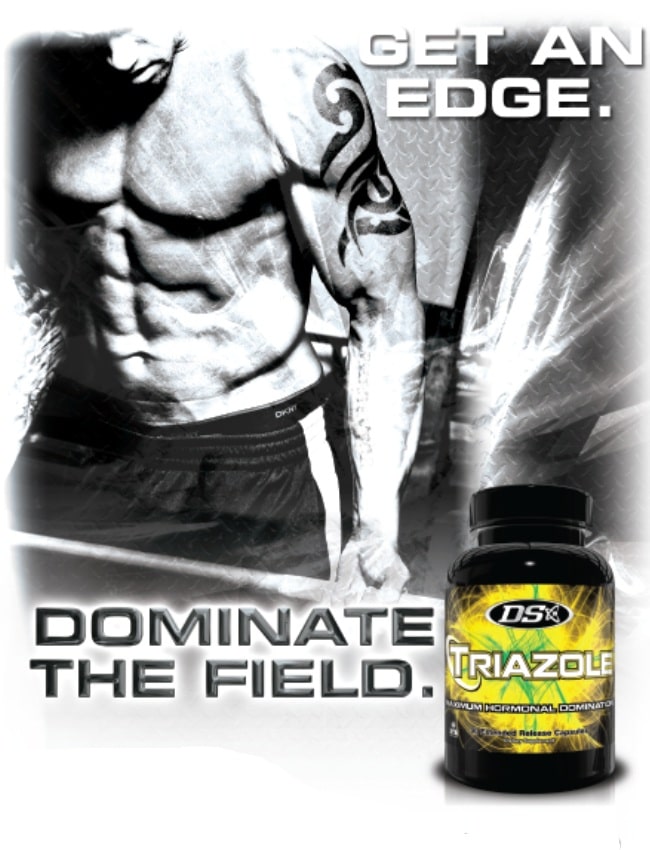 Supplement Facts
Serving Size: 1 mL
Servings Per Container: 125
Zinc (as aspartate) 5mg
Triazole Proprietary Blend 750mg
LetroDex: **
pZole (Propietary Extract of Brassaiopsis Glumerulata), Prunella Vulgaris PE 20:1, Zinc Asparate
Tetrafene: **
Maca Root PE 20:1 (Lepidium Meyenil), Curcumin (95% Curcuma Longa Root Extract), CAPE (from Propietary Bee Propolis Extract), Bioperine
*Daily Value Not Established
Other Ingredients:
Magnesium Stearate, Rice Powder, Gelatin.
Suggested Use:
As a dietary supplement, take 3-4 capsules per day divided into two separate doses. Do not exceed 6 capsules per day. For best results, use for 4 to 8 weeks. Do not exceed 8 weeks of continuous use.