EHP LABS PRIDE (358g)
$64.95
Description
EHP Labs Pride
EHP Labs Pride Pre Workout Powder is an industry-first, clinically-dosed full strength pre-workout for those who take their training seriously. Pride's advanced formula only contains ingredients that are essential to performance. There is no itching sensation, no crash, no tingles, and no nonsense!
PRIDE is a powerful pre-workout that's been designed with the right ingredients, dosed at the right amount so you can train with MORE energy, MORE focus, EPIC pumps and enjoy a faster recovery to get you ready for your next workout.
If you're looking for high quality ingredients, a great kick at the gym and extreme mental focus, you have finally met your dream pre.
With unmatchable energy you will be smashing your goals within no time at all!
5 Stage Energy Release
5g Essential Amino Acids
Razor Sharp Focus
Pump/ Vaso Blend
Vegan Friendly
3 Delicious Flavors
**These statements have not been evaluated by the Therapeutic Goods Administration. This product is not intended to diagnose, treat, cure or prevent any disease. Please consult a qualified professional before undertaking any health, fitness or dietary program.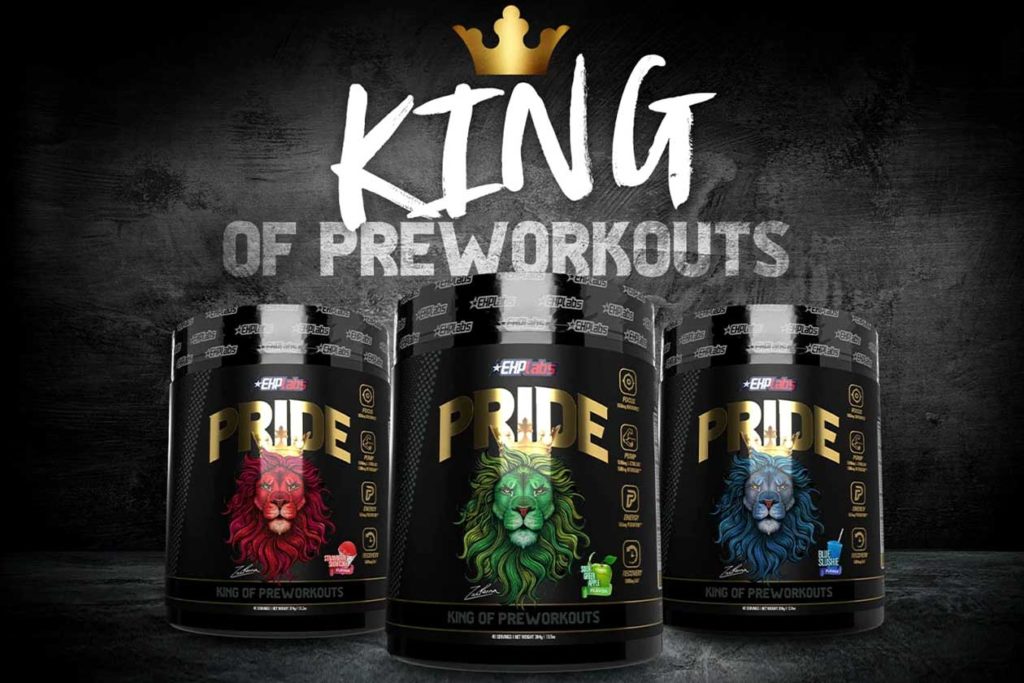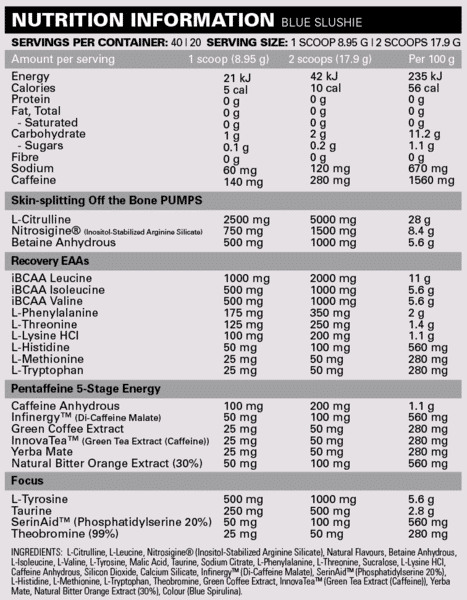 Directions for use: take one scoop 15-30 minutes prior to training.
IS THIS PRODUCT SAFE DURING PREGNANCY?
We strongly advise against using Pride whilst pregnant.
Additional information
| | |
| --- | --- |
| Flavour | Blue Slushie, Fantasy Soda, Raspberry Twizzle, Strawberry Snowcone, Sour Green Apple |