OPTIMUM NUTRITION OPTI-WOMEN (120 Capsules)
$69.95
Description
Optimum Nutrition Opti-Women
Optimum Nutrition Opti-Women Multi-Vitamin provides the perfect balance of vitamins, minerals, antioxidants, extracts and herbs to supplement a women's diet and workout. You will get the most out of life with greater health, better gains, quicker thinking, and more energy by providing your body with all that it needs to operate at optimum levels! Don't hesitate to get the Women's Multi-Vitamin and Mineral supplement that's bettering the lives of thousands everyday!
Optimum Nutrition's Opti-Women™ combines 23 Vitamins and Essential Minerals with 17 specialty ingredients to create a comprehensive multivitamin for the active woman. Each serving of wide-reaching nutrient support is delivered in Vegetarian Society approved Vcaps.
GENDER-SPECIFIC Multi
23 Vitamins & Essential Minerals
600 micrograms folic acid
18 milligrams iron
17 SPECIALTY INGREDIENTS
Soy Isoflavones, Ostivone, & Uva Ursi
Made With Vegetarian Society Approved Vcaps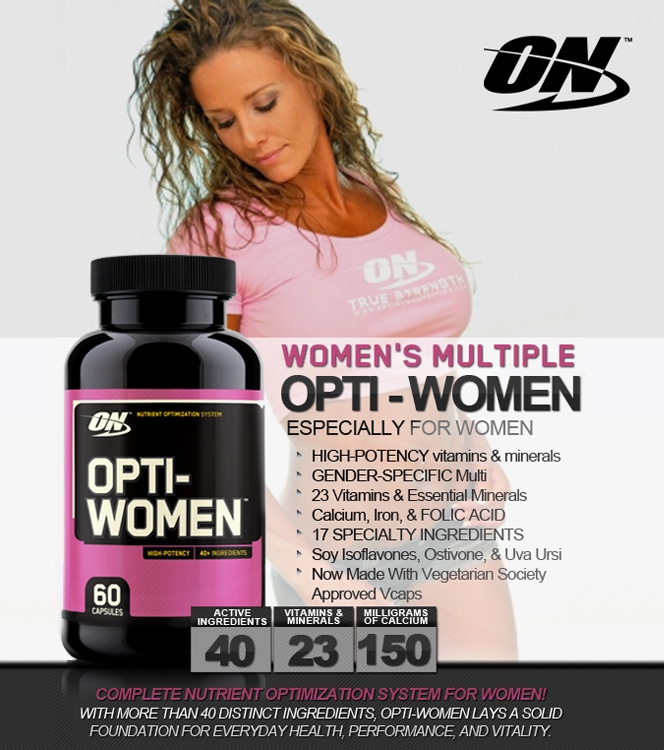 Athletes Who Use Opti-Women Multivitamin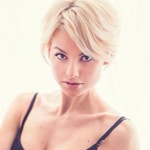 Anna Starodubtseva
"Opti-woman is a great source of vitamins and minerals, that your body needs when you are very active and exercising frequently. Very convenient serving size, just 2 capsules after my breakfast and I'm all set! "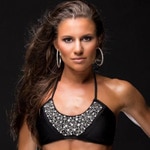 Chelsea Beaudin
"After always having had issues with vitamins making me nauseas, Opti-women has been a life saver! Whether I take it with food or on an empty stomach it never makes me queasy and I notice so many benefits from it."
Optimum Nutrition is legendary for both quality and innovation. In addition to producing the world's best-selling whey protein, ON's Gold Standard 100% Casein™ introduced slow-digesting nighttime protein to the weight training world and Amino Energy created the anytime energy category in sports nutrition. When technology makes advancements possible, ON will be the company bringing it first to your shaker cup.
True Strength is a journey. It never rests, it never quits. It's about overcoming obstacles, accomplishing goals, and recognizing achievements. And then it resets to achieve again. As your trusted sports nutrition partner in goal achievement, ON demonstrates that same passion while crafting our products. From the raw materials we source to our state-of-the-art manufacturing processes, no compromises are made. You set the bar higher after every workout, we set the bar higher to redefine the industry standards and ensure you realize optimum results.
Supplement Facts:
Container Size: 120 Capsules
Serving Size: 2 Capsules
Servings Per Container: 60
Amount Per Serving:
Vitamin A: 5,000 IU
(as CaroCare? natural mixed carotenoids, vitamin A palmitate)
Vitamin C (as ascorbic acid): 250 mg
Vitamin D (as cholecalciferol): 600 IU
Vitamin E (as d-alpha tocopherol succinate): 100 IU
Vitamin K (as phytonadione): 80 mcg
Thiamin (as thiamin hydrochloride): 20 mg*
Riboflavin: 20 mg
Niacin (as niacinamide): 20 mg
Vitamin B6 (as pyridoxine hydrochloride): 20 mg
Folic Acid: 600 mcg
Vitamin B12 (as cyanocobalamin): 100 mcg
Biotin: 250 mcg
Pantothenic Acid: 20 mg
(as d-calcium pantothenate)
Calcium (as calcium carbonate, citrate): 150 mg
Iron (as iron A.A. chelate): 18 mg
Iodine (as kelp): 200 mcg
Magnesium (as magnesium aspartate): 75 mg
Zinc (as zinc citrate): 15 mg
Selenium (as selenomethionine): 70 mcg
Copper (as copper gluconate): 2 mg
Manganese (as manganese gluconate): 5 mg
Chromium (as chromium GTF): 120 mcg
Molybdenum (as molybdenum A.A. chelate): 70 mcg
Ostivone? (as isopropoxy isoflavone): 10 mg
Soy Isoflavones (as NovaSoy): 2 mg
Lycopene: 250 mcg
(as LYC-O-MATO natural tomato lycopene) Alpha-Carotene: 93.5 mcg
Zeaxanthin: 18.7 mcg
Cryptoxanthin: 22.8 mcg
Lutein: 250 mcg
Chasteberry: 50 mg
(Vitex agnus-castus) 4:1 Berry Extract
Grape Seed Extract: 10 mg
(vitis vinifera) (seed)
(standardized to 95% polyphenois)
Dong Quai: 80 mg
(Angelica sinesis) 4:1 Root Extract
Horse Chestnut Extract: 25 mg
(Aesculus hippocastanum) (root)
(standardized to 20% aescin)
Butchers Broom, powdered (root): 15 mg
Garcinia Extract: 50 mg
(Garcinia cambogia) (rind)
(standardized to 52% HCA)
Uva Ursi, powdered (leaf): 50 mg
Alpha Lipoic Acid: 20 mg
Deodorized Garlic, powdered (bulb): 10 mg
Citrus Bioflavonoids (fruit): 10 mg
Other Ingredients:
Calcium Phosphate, Gelatin, Magnesium Stearate, Silica.
CaroCare is a registered trademark of DSM Food Specialties.
Nova Soy is a trademark of the Archer Daniels Midland Company.
LYC-O-MATO is a trademark of LycoRed.
Ostivone is a trademark of TSI, Inc.
Directions:
As a dietary supplement, consume 2 capsules daily, or use as directed by a licensed nutritionist or physician.