Sale!
KRUSH ORGANICS PET CBD EXTRACT OIL (30ml) FOR ADULT PETS
Description
Krush Organics Pet CBD Oil
Krush Organics Pet CBD Oil is a world-class and leading blend created by our team of Hemp Oil specialists to benefit pets using a world-first combination of CBD extracts, vitamins and minerals to ensure your pets are feeling their best and happy all the time!
Krush Pet CBD Oil is a natural, organic liquid mineral and trace element supplement suitable for pets, dogs, cats, horses, and other animals.
It contains high-quality essential minerals, amino acids and vitamins A, D and E to support health and vitality for optimum performance and well being.
Krush Organics Pet CBD Oil may help:
Pain management
Stress
Anxiety
Arthritis
Seizures
Although veterinarians are not allowed to prescribe CBD for your pet, you can discuss the pros and cons with them and devise a treatment plan.
**These statements have not been evaluated by the Therapeutic Goods Administration. This product is not intended to diagnose, treat, cure or prevent any disease. Please consult a qualified professional before undertaking any health, fitness or dietary program.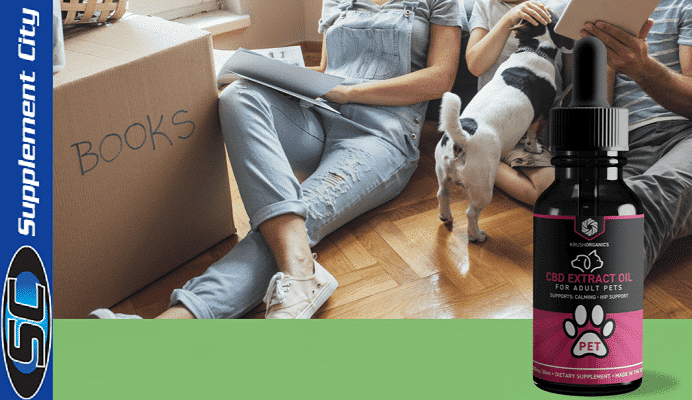 Supplement Facts
Serving Size: 1ml (Approx 1 Dropper)
Servings Per Container: 30
Amount Per Serving
Calories 7mg
Calories from fat 7mg
Hemp Extract 100mg
Ingredients: Caprylic/Capric Trighyceride (MCT Oil), Hemp Extract
Dosage and Administration of CBD Oil for Pets
For well being and stress management, one to three full droppers (1 – 2 mls) of this CBD oil into a bowl of drinking water is ideal for optimal efficiency and effectiveness.