MUSCLESPORT DETOX FOR HER (90 Capsules)
$39.95
Description
Musclesport Detox For Her
Musclesport Detox For Her is an advanced full body detox. Toxins can build up in the body as a result of many factors. Even healthy activities such as exercising and dieting can lead to toxin accumulation, as each creates their own unique set of demands. In the process of meeting those demands, things like free radicals, heavy metals, or synthetics can accrue.
While the human body does have the capacity to stay regular and remove these substances, that doesn't mean it couldn't use a little help.
Reduce Bloating
Improve Overall Wellness
ADVANCED FULL BODY DETOX FORMULA
DETOX for HER is a full body cleansing matrix designed to be a hired marshals service for your body – to round up all the irritants and help you expel them.
Psyllium Husk – A unique type of non-fermenting fiber that can absorb fatty acids and cholesterol (which store fat-soluble toxins) to pull them out of the system along with the bulk fiber.
Cascara Sagrada – Works together with Psylium Husk to stimulate the muscles of the intestines and help eliminate harmful toxins and bloating.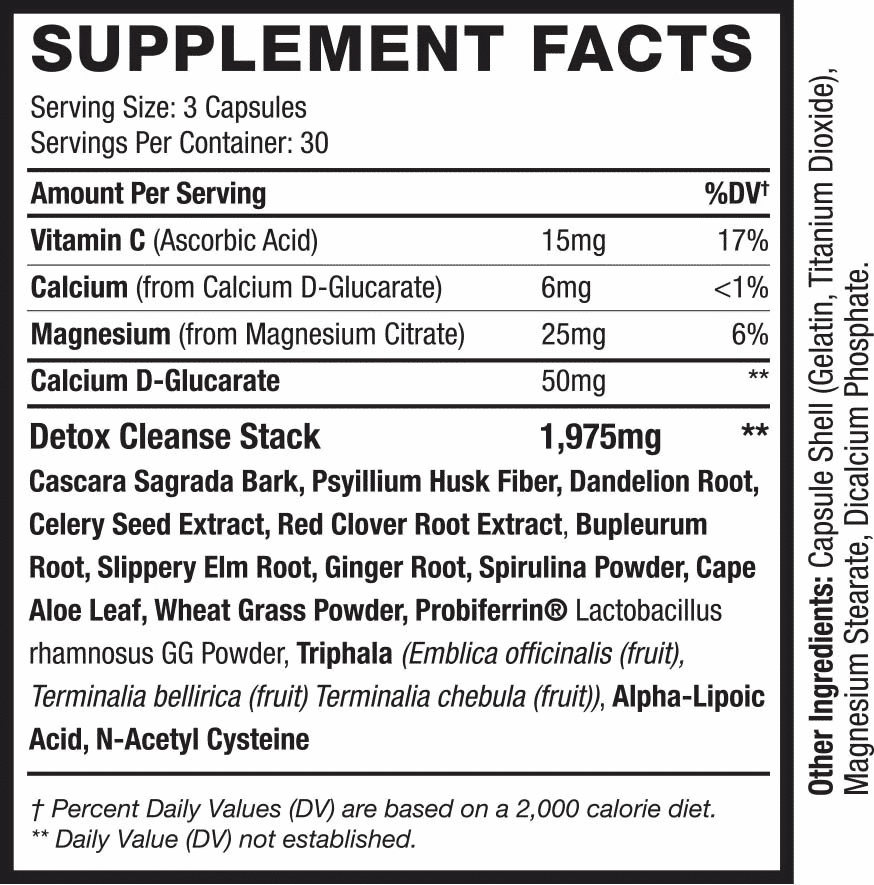 Directions:
As a dietary supplement,take 1 serving (3 capsules) in the PM. Advanced users can take an additional serving in AM. For optimal results, stack with LipoSlim and FemmeBurn.