NUTREX LIPO6 BLACK KETO (60 Capsules)
$49.95
Description
Nutrex Lipo6 Black Keto
Nutrex Lipo6 Black Keto utilizes a patented exogenous ketone to directly attack stubborn fat areas of your choosing. source that can help get you into ketosis faster. A ketogenic state prompts your body to use fat for fuel, revs up your metabolism, helps control hunger cravings, increases endurance and heightens mental clarity. This advanced formula is powered by patented goBHB and supporting ingredients to kick-start ketosis the right way.
goBHB Exogenous Ketones Beta-Hydroxybutyrate (BHB) is a ketone produced by the body from fat and serves as energy for our muscles and brain when carbohydrates aren't available. Even so the body naturally produces BHB during ketosis, the process is slow, often resulting in symptoms of fatigue, hunger (sugar cravings), and mental exhaustion.
ADVANCED FORMULA!
Supports weight loss with added KETONES
Helps burn more fat to fuel
Helps control appetite and craving
Boosts metabolism by getting into KETOSIS FASTER
Potent energy source for body and BRAIN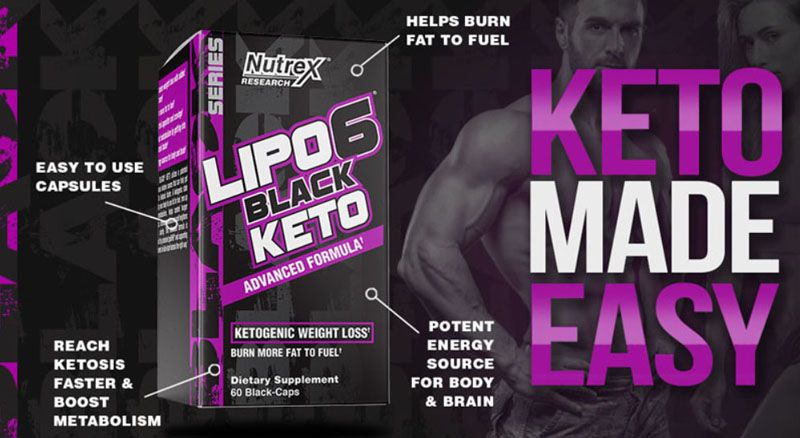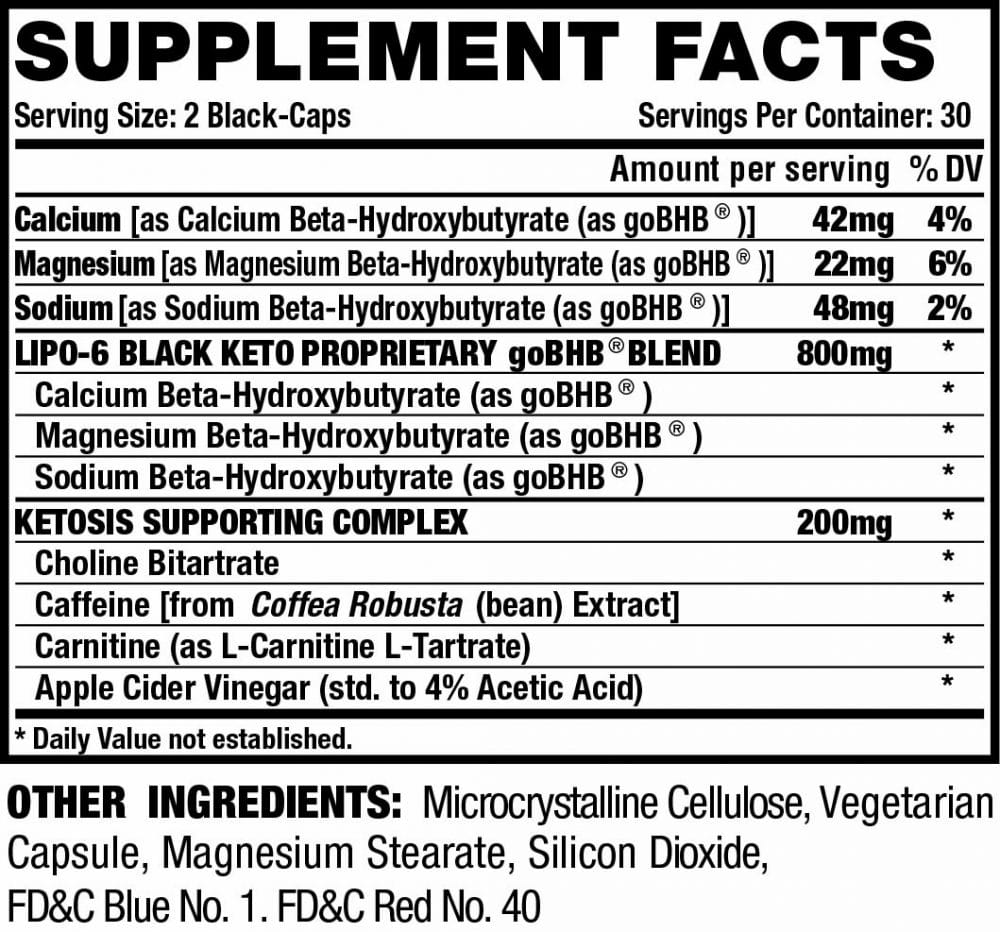 Directions:
Take 2 Black-Caps three times per day with water. May be used at any time of the day to help elevate ketone levels. For best results do not take with food.
Additional information
| | |
| --- | --- |
| Flavour | Cucumber Melon, Strawberry Lemonade |