EVL NUTRITION EVLTEST (120 Tablets)
$59.95
Description
EVL Nutrition Evltest
EVL Nutrition Evltest is an advanced formula providing a complete testosterone support complex to optimize your performance. 8 powerful ingredients in a 100% transparent, fully dosed formula work through multiple modes of action to support the body's production of testosterone, support a healthy hormone balance, help keep estrogen in check and boost energy levels and stamina.
THE SCIENCE OF NATURAL TESTOSTERONE SUPPORT
Evltest's complete formula is our most complete way to support the key factors necessary to boost low testosterone levels and increase stamina, strength, drive and lean muscle naturally! 8 active ingredients work through multiple modes of action to support hormones that are shown to produce testosterone to help you perform at your best!
ADDITIONALLY, EVLTEST MAY HELP IMPROVE YOUR OVERALL QUALITY OF SLEEP TO SUPPORT TESTOSTERONE PRODUCTION AND RECOVERY AFTER INTENSE WORKOUTS.
**These statements have not been evaluated by the Therapeutic Goods Administration. This product is not intended to diagnose, treat, cure or prevent any disease. Please consult a qualified professional before undertaking any health, fitness or dietary program.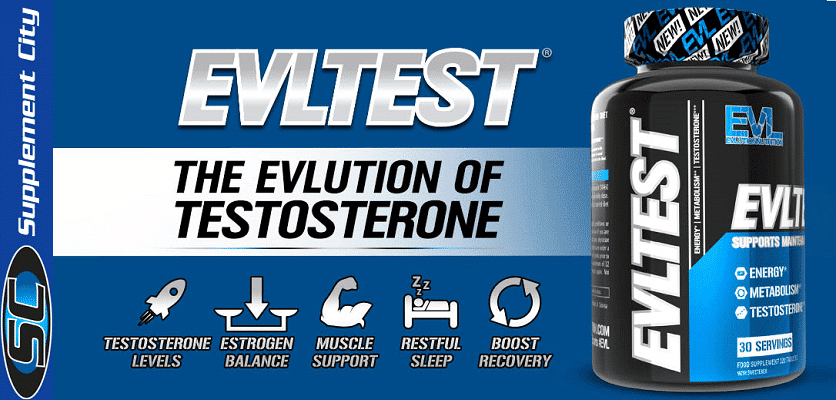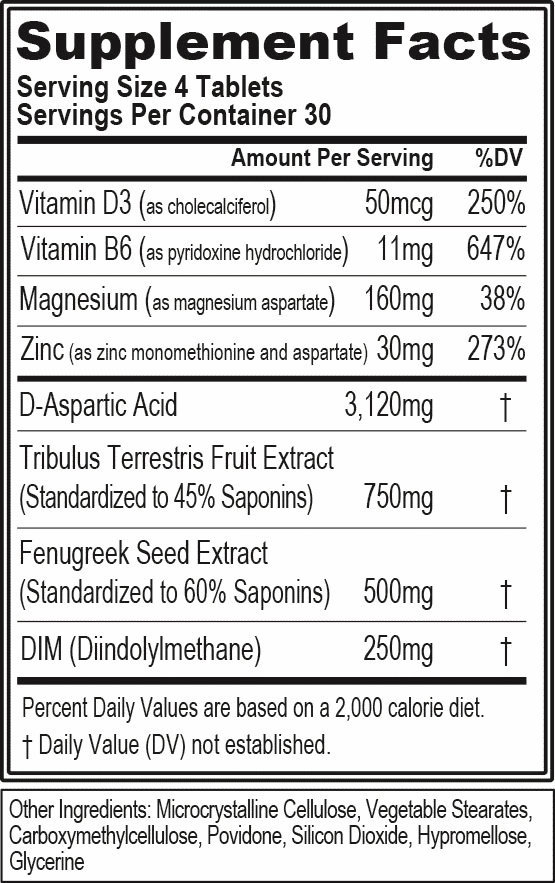 Directions:
As a dietary supplement, take 4 tablets of EVLTEST® on an empty stomach 30-60 minutes before bedtime.